In the world of dentistry, the cost of dental staff salaries has become an increasingly pressing issue for dental practices. The demand for highly skilled dental professionals, coupled with a growing staffing shortage, has created a need for dental offices to offer more competitive benefits and higher salaries to attract and retain top talent. This has posed a significant challenge for many dental practices, as they strive to balance their financial stability with the ability to provide excellent patient care.
Fortunately, practice management software has emerged as a transformative solution, offering dental offices the means to afford higher salaries for their staff while simultaneously improving operational efficiency, patient outcomes, and marketing performance. Read on to learn about leveraging the power of technology so your practice can overcome hurdles associated with rising salary costs and staffing shortages.
Dental Salary Trends and Ongoing Challenges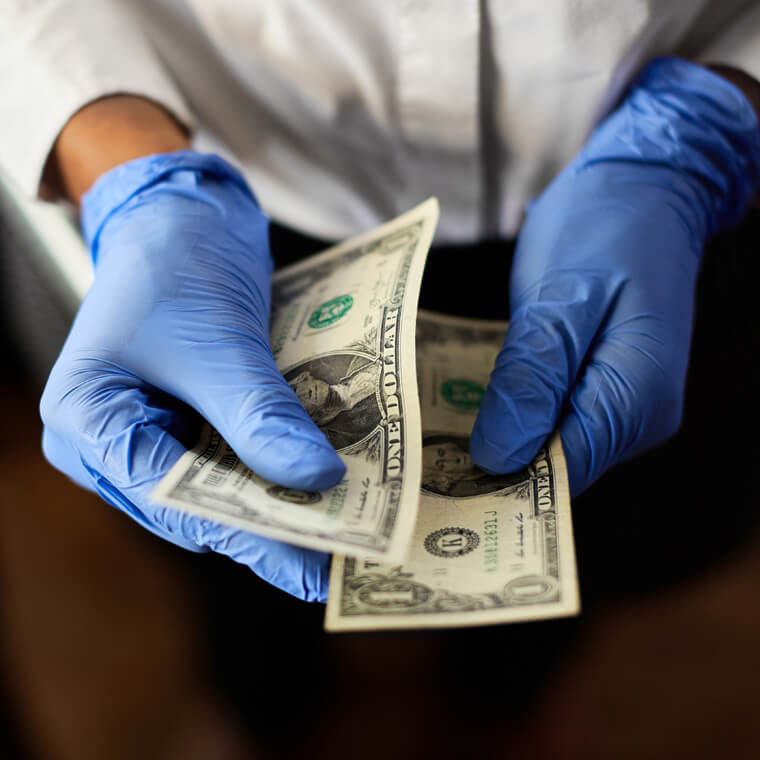 The dental industry is currently witnessing significant shifts in salary trends and facing challenges, exacerbated by the staffing shortage and the impact of the ongoing COVID-19 pandemic. Practices everywhere are grappling with the need to attract and retain highly skilled professionals while also recovering from the economic shutdown of 2021.
Unfortunately, 2023 will see a continuation of the previous year's hurdles, including:
Staffing Shortage
The dental industry has been experiencing a growing staffing shortage in recent years. Multiple factors contribute to this challenge, including the aging dental workforce, limited educational capacity, and increased demand for dental services.
This shortage has created a highly competitive environment where dental practices struggle to find and retain qualified team members. The scarcity of skilled staff puts pressure on offices to offer competitive salaries and benefits to enhance retention efforts. This situation further deepens competition in talent acquisition, requiring clinics to increase their employee benefits offerings.
Impact of the Pandemic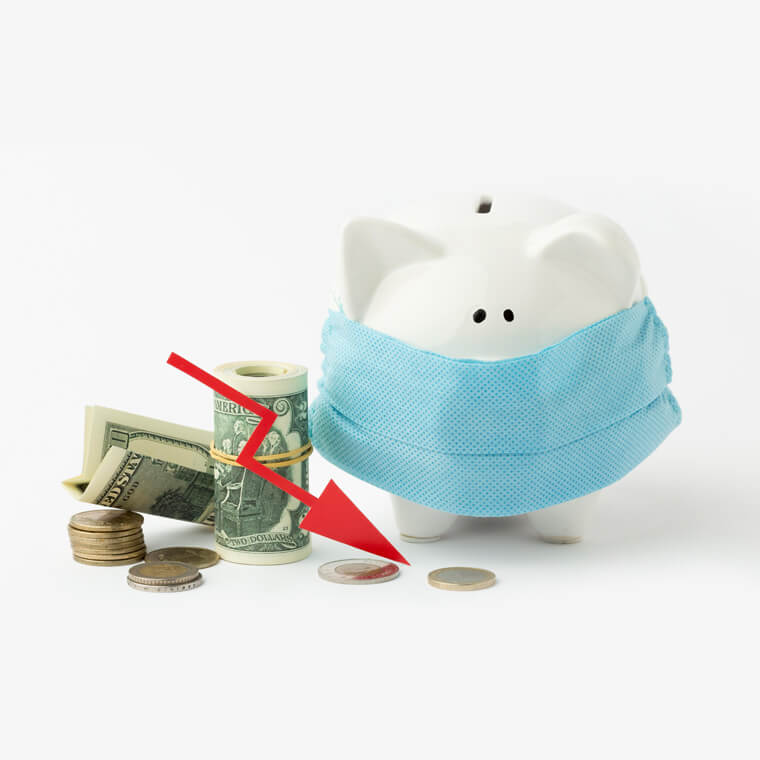 The COVID-19 pandemic has further exacerbated the challenges in the dental industry. Many dental practices faced temporary closures or reduced patient volumes due to safety protocols and patient concerns. The financial impact of these disruptions has made it even more challenging for dental offices to afford the demand for higher salaries.
Additionally, the pandemic caused delays in dental education and training programs, further limiting the pool of available dental professionals.
Rising Salary Expectations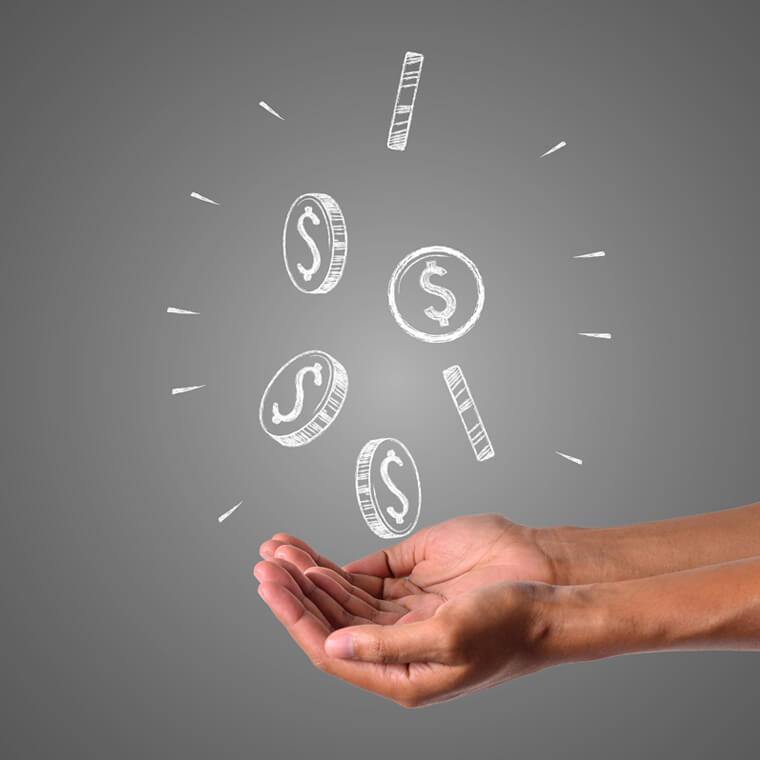 Increased demand for dental services has also increased expectations of receiving higher salaries by staff. Dental professionals invest significant time and resources into their education and training and expect their wages to reflect this dedication.
Practices not offering competitive pay may struggle to attract and retain this talent, leading to a potential decline in patient care quality and practice growth.
Balancing Financial Stability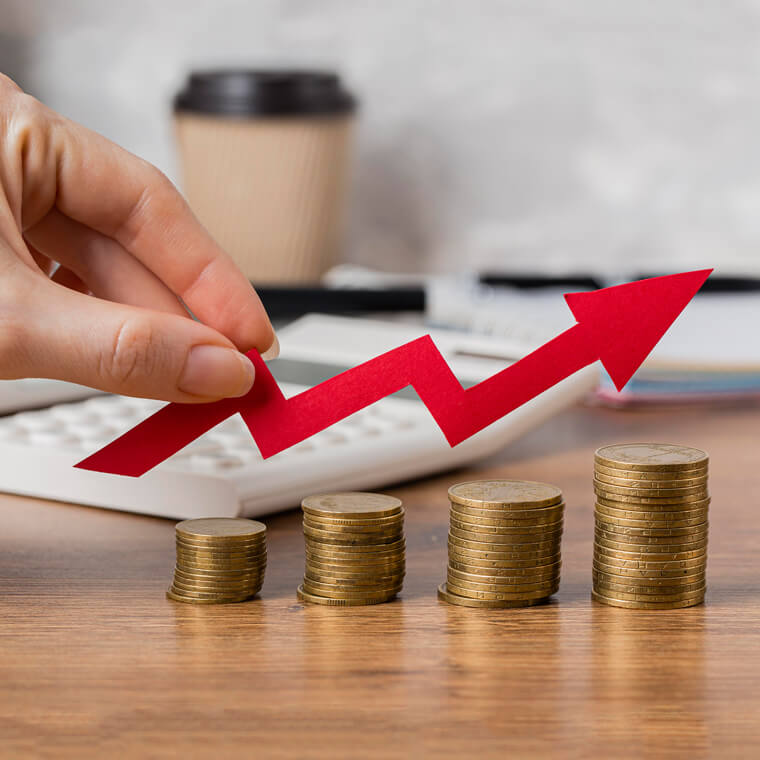 Now, more than ever, dental offices need to be using technological tools to their advantage. Practice management software like Adit makes it possible to optimize operations and allocate resources more efficiently thanks to tech-forward applications, automation, and AI-driven analytical features.
Top Tips to Boost Your Employee Retention Strategy
Before exploring how dental practice management software can boost revenue and create a streamlined work environment for your team, let's explore a few talent acquisition and retention strategies to help your office hire competitively:
Professional Development Opportunities
Providing opportunities for professional growth and development is a valuable retention strategy. Dental offices can offer continuing education courses, workshops, or conferences to help their staff expand their skills and knowledge. This investment not only enhances employee job satisfaction but also demonstrates a commitment to their professional growth.
Work-Life Balance Initiatives
Dental practices trying to strike a balance between financial stability and offering competitive salaries have a steep climb ahead. The rising costs of running a practice, including equipment, supplies, and overhead expenses, can make it difficult to allocate a significant portion of the budget to staff wages and benefits.
Promoting a healthy work-life balance is key to employee satisfaction and retention. Dental offices can implement flexible scheduling options, such as compressed workweeks or remote work opportunities for administrative tasks. Encourage regular breaks, vacations, and time off to allow employees to recharge and maintain their overall well-being.
Recognition and Rewards
Recognizing and rewarding employees for their hard work and achievements can go a long way in boosting morale and fostering loyalty. Simple gestures like verbal appreciation, handwritten notes, or employee recognition programs can make employees feel valued and appreciated.
Remember, non-financial rewards such as extra paid time off, an employee of the month recognition, or team-building activities can help foster a positive and supportive work environment.
Open Communication and Feedback
Establishing open lines of communication and providing regular feedback is crucial for employee satisfaction and retention. Dental offices can schedule regular check-ins, one-on-one meetings, or employee surveys to gather feedback, address concerns, and ensure that employees feel heard and supported.
Fostering a culture of open communication can build stronger relationships with your staff and create an environment conducive to growth and collaboration.
Employee Well-being Initiatives
Promoting employee well-being contributes to their overall satisfaction and retention. Dental offices can offer wellness programs, such as gym memberships, yoga classes, or mental health resources.
Encouraging a healthy lifestyle and providing resources for physical and mental well-being shows a commitment to the overall health and happiness of employees. By valuing and investing in their employees, dental practices can build a dedicated and motivated team that contributes to the success and growth of the practice.
Using Dental Practice Management Software to Create a Competitive Dental Pay Grade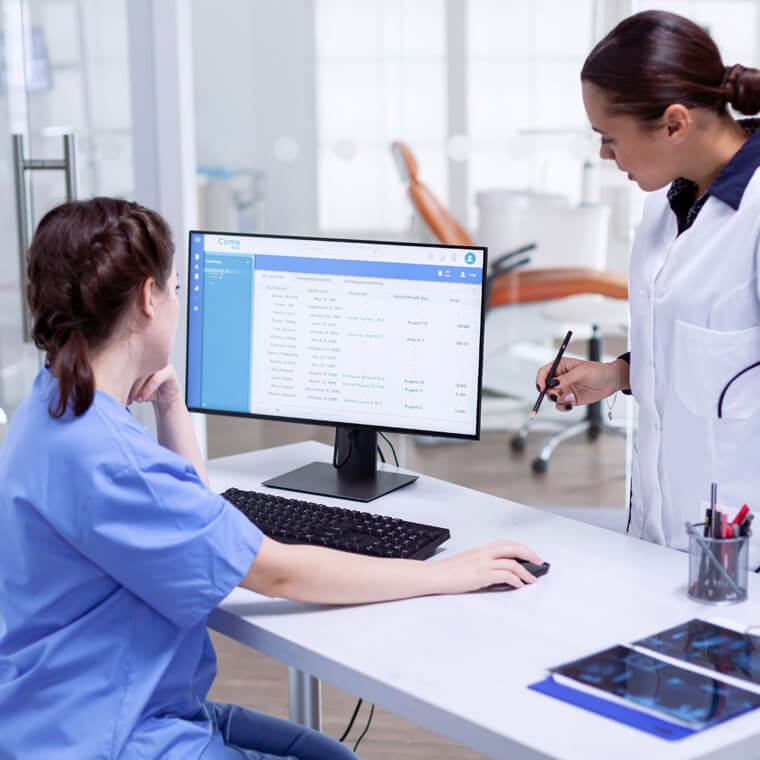 Implementing dental practice management software is an effective strategy to make your dental office more competitive in attracting and retaining dental personnel. In today's competitive job market, dental professionals seek practices that prioritize efficiency, streamlined operations, and technological advancements.
Check out how your PMS directly impacts your employees' everyday work experience:
Streamlined Operations
Efficient and streamlined operations are essential for dental practices to optimize resources and increase productivity. Practice management software is pivotal to this goal by automating various administrative tasks within a dental office. From appointment scheduling and patient records management to billing and insurance claims processing, PMS software streamlines day-to-day operations in busy clinics.
For example, does your receptionist usually spends hours manually scheduling appointments, handling phone calls, and managing patient records? With practice management software, bookings take place through an intuitive digital interface, allowing patients to schedule online and receive automated reminders. This automation not only reduces your front desk's workload but improves efficiency, enabling team members to focus more on patient care with the time saved.
This savings also means your office can generate higher revenues. As a result, you can allocate more of your budget towards higher salaries and benefits packages to attract and retain top talent.
Treatment Planning and Coordination
Practice management software solutions enhance treatment planning by centralizing patient information, including dental histories, treatment plans, and diagnostic data. This centralized access allows dental professionals to make more accurate and effective treatment decisions, improving the quality of care.
Imagine how much more efficiently and accurately your dental team can manage patient needs by keeping this information under one umbrella. Dentists can easily review dental histories, previous treatments, and relevant diagnostic data, enabling them to develop precise treatment plans tailored to individual needs.
Adit's treatment planning features enable dentists to create detailed and comprehensive treatment plans with ease. Dentists can document specific procedures, recommended timelines, and anticipated outcomes, ensuring that all aspects of the treatment are accounted for. The software's intuitive interface and collaboration tools enable seamless communication and coordination among the dental team involved in the patient's care.
Analytics and Insights
Practice management software offers robust reporting and analytics capabilities that feature valuable insights into patient outcomes and practice performance. By tracking key performance indicators such as case acceptance rates, treatment success rates, and patient satisfaction scores, dental offices can identify areas for improvement and implement strategies to enhance patient care and overall practice performance.
For example, you may discover your case acceptance rates are low with Adit's practice analytics feature. With this information, your team can address this issue by improving patient education during treatment discussions and enhancing communication about the benefits of recommended treatments. This process will boost case acceptance rates, improve patient outcomes, and increase practice revenue.
Analytical tools also allow your office to track treatment success rates and identify successful procedures and techniques that need further optimization. Additionally, by monitoring patient satisfaction scores, your team can create initiatives to enhance the patient experience, leading to higher satisfaction, positive reviews, and increased loyalty.
This translates into better revenue, generating additional funds to offer a more competitive salary and create a rewarding work environment for employees.
Enhanced Marketing Performance
In today's competitive dental landscape, effective marketing is crucial for attracting new patients and retaining existing ones. Practice management software offers valuable marketing tools and features that enable dental offices to optimize their marketing strategies while saving money on advertising expenses.
For instance, if your dental clinic implements Adit's practice management platform, you'll enjoy integrated marketing capabilities, such as online reputational management, allowing your office to better engage with its patient base. Creating sustainable growth will provide a sense of job security for your employees and future hires.
Patient Relationship Management (PRM)
Practice management software incorporates Patient Relationship Management (PRM) capabilities, enabling dental offices to effectively manage and nurture patient relationships.
The following features enhance the overall patient experience, improve patient satisfaction, and contribute to practice growth:
Automated Appointment Reminders and Follow-ups: The software's PRM capabilities include automated appointment reminders and follow-ups. Patients receive timely reminders via email or text message, reducing no-shows and improving appointment adherence.
Additionally, follow-up messages can be sent after appointments to express gratitude, provide post-treatment instructions, and encourage feedback.
Personalized Communication: Practice management software allows for personalized communication with patients. Dental offices can send targeted messages, such as birthday greetings, preventive care reminders, or educational materials based on individual patient preferences and needs. This personalized approach strengthens patient relationships and fosters loyalty.
Capturing and Managing Patient Feedback: Modern PMS systems provide tools for capturing and managing patient feedback and reviews. Dental offices can gather valuable insights from patient surveys or questionnaires, allowing them to understand patient satisfaction levels, identify areas for improvement, and address any concerns promptly. Managing patient feedback and reviews demonstrates the practice's commitment to patient-centered care.
Online Reputation Management: Actively engaging with patient feedback and reviews helps your dental office effectively manage its online reputation. Practice management software enables your team to respond timeously to patient reviews, resolving any issues and showcasing your clinic's dedication to patient satisfaction.
By utilizing the PRM capabilities of practice management software, dental offices can strengthen patient relationships, enhance their reputation, and attract a steady stream of new patients. The automated appointment reminders and follow-ups improve patient engagement and ensure a positive treatment experience.
Create a Loyal Dental Team with Adit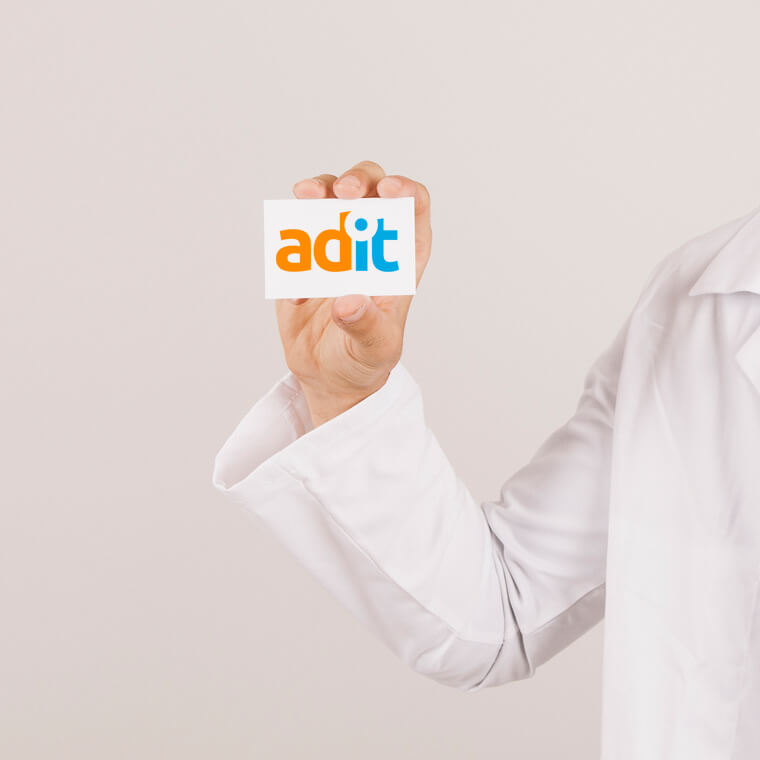 Practice management software is revolutionizing the dental industry by empowering dental offices to operate more efficiently, enhance patient outcomes, and optimize their marketing efforts. Automating administrative tasks, improving patient care, and reducing advertising expenses with management solutions like Adit enable your practice to create a competitive wage and benefit package.
Aside from affording higher salaries, the implementation of practice management software improves patient care, increases revenues, and enhances marketing performance, ensuring the long-term success and growth of the dental practice. This dedication to the long-term health of your clinic will make it more attractive to new hires and nurture loyalty from your existing staff.
We provide a comprehensive solution encompassing all the essential features to drive your dental practice to success. With its user-friendly interface, robust functionality, and dedicated customer support, our software empowers your team with over 15+ intuitive management tools:
Patient Forms
Treatment Planning
Adit Voice
Online Scheduling
Adit Pay
Appointment Reminders
Patient Recall
Call Tracking
Telemed
Pozative Reviews
Internal Chat
2-Way Patient Messaging
Practice Analytics
And so much more!
These features create balanced workflows and consistent processes, nurturing a work environment that your staff will love to be a part of and plan their careers upon.
Don't miss out on the opportunity to transform your dental practice and offer competitive salaries to your valued team members. Schedule a demo of Adit's practice management software today to learn more!