In today's data-driven world, businesses across every industry imaginable are utilizing analytics to gain insights, make informed decisions, and drive success. The dental industry is no exception. Practice analytics offers valuable tools to extract meaningful information from the vast amounts of data generated within a dental office.
By analyzing patient demographics, treatment trends, and financial metrics, dental professionals can gain valuable insights to enhance operational efficiency, improve patient experience, and drive practice growth. This article explores the significance of dental practice analytics and how it can positively impact the success of a dental practice.
Why Your Dental Practice Should Track Analytics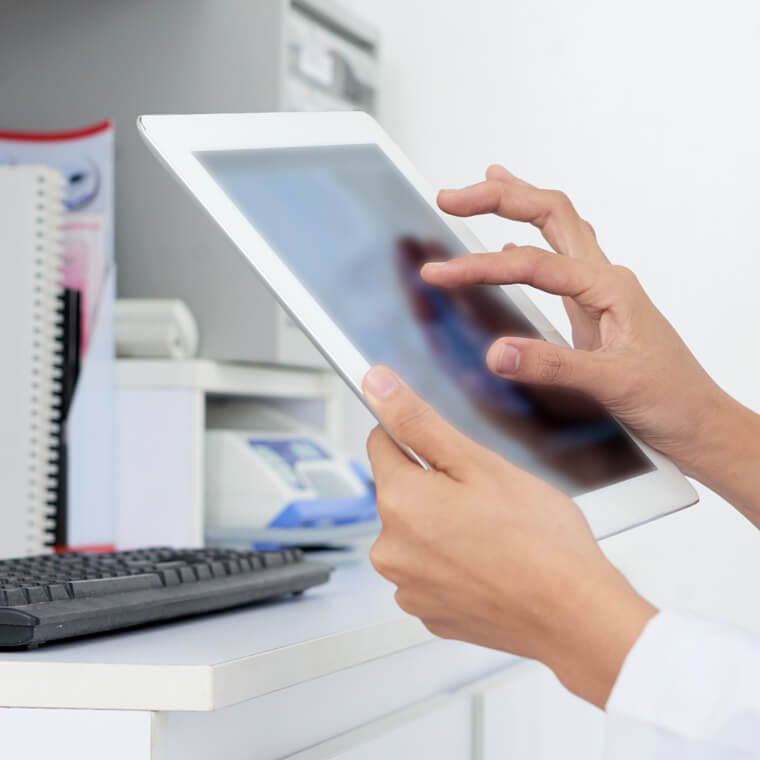 In the dental industry, tracking and analyzing patient data, treatment trends, and costs can significantly impact the success of your practice. Numerous data experts agree that insights and analysis can help dental offices enhance revenue streams and improve patient treatment experiences.
Embracing data-driven approaches in every aspect of your business, from office managers to hygienists, improves efficiency, increases profitability, and generates sustainable growth for the long term. Dentists who incorporate this analysis into their everyday decision-making rely on these tools to unlock numerous benefits.
These benefits include:
Reduce Workflow Bottlenecks
Analytics tools can help identify bottlenecks in your practice's workflow, enabling you to optimize processes, minimize wait times, and enhance overall operational efficiency.
Automate Menial Tasks
Automate routine tasks such as appointment reminders and follow-ups, freeing up valuable time for your staff to focus on more critical patient care activities that need more attention.
Recall Previous Patients More Efficiently
With patient data at your fingertips, you can effectively track and recall previous patients that have gone inactive. With Adit, our recall feature facilitates targeted communication personalized to their unique oral healthcare needs.
Convert Leads into Booked Appointments
Analytics tools provide valuable insights into your marketing efforts, allowing you to track ad campaign engagement and optimize your strategies to convert leads into scheduled appointments.
Measure Productivity
Dental practice analytics allows you to measure productivity at a practice level and by specific departments or individual team members. This helps you identify areas for improvement, provide targeted training, and optimize resource allocation.
Uncover New Revenue Stream Opportunities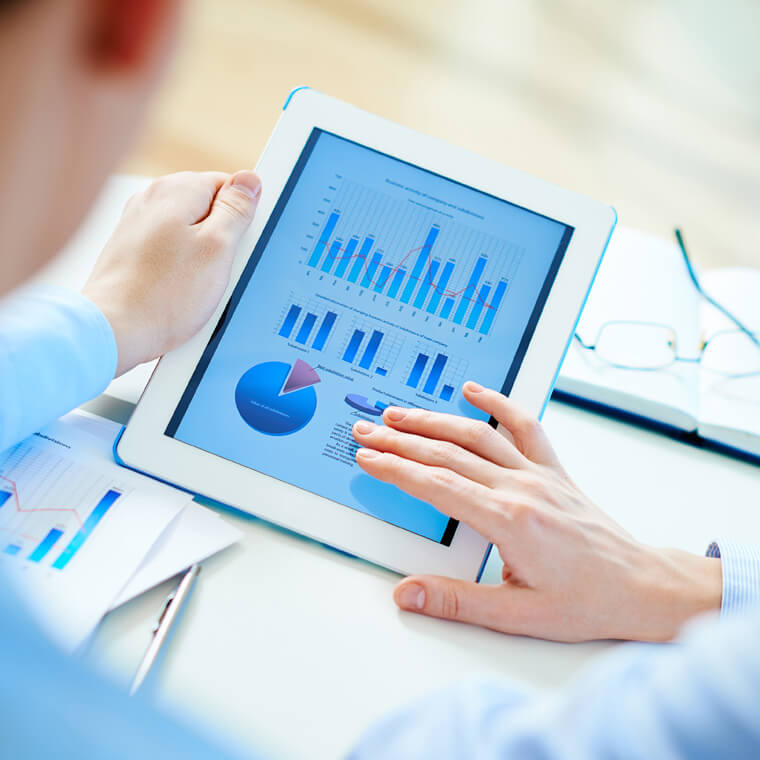 By analyzing data, you can identify untapped opportunities for revenue growth within your practice. This may include introducing new services, expanding treatment options, or targeting specific patient segments.
The power of dental practice analytics extends beyond these examples, providing you with valuable insights and actionable data to drive decision-making and achieve practice success. This is why modern dental clinics embrace data analysis to unlock the full potential of their services. From streamlining operations to identifying growth opportunities and optimizing scheduling, the benefits of tracking analytics are undeniable.
Make data-driven decisions a cornerstone of your practice and propel your success to new heights.
Turning Your Practice Data into Invaluable Insight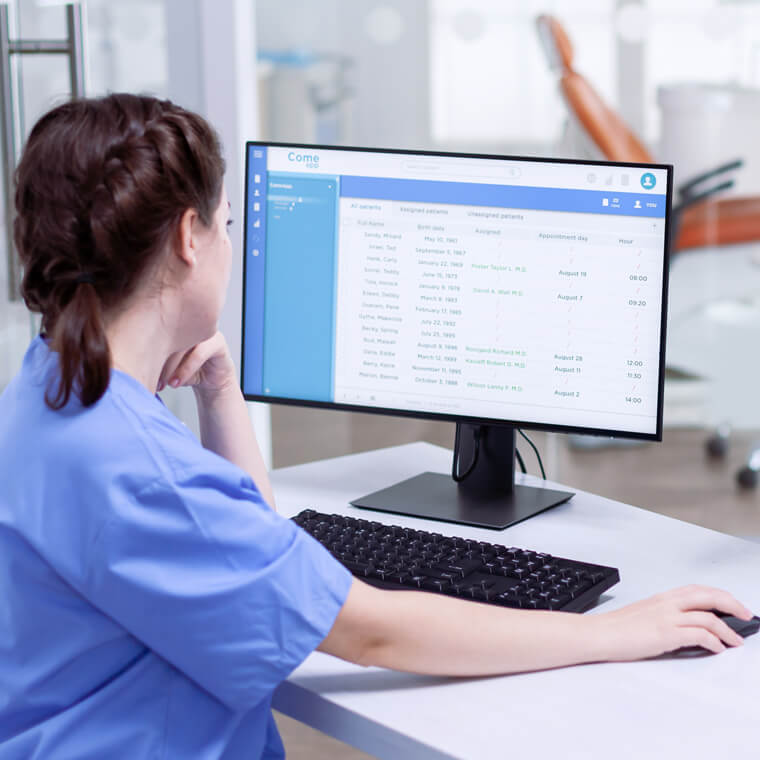 The real value of dental practice analytics lies in its ability to transform raw data into actionable insights. This data comes from various channels, including electronic health records (EHRs), appointment scheduling systems, patient surveys, and financial records.
The types of data collected can be categorized into three main areas: patient demographics, treatment trends, and financial metrics.
Patient Demographics
Understanding patient demographics is crucial for any dental practice. Analyzing data related to patient age, gender, location, insurance coverage, and oral health history provides valuable insights into the patient population. This information helps dentists tailor their services and treatment plans to meet the specific needs of their patients.
For example, if your dental office receives a higher number of pediatric patients, they may consider offering specialized dental services or modifying your office environment to cater to children.
Treatment Trends
Analyzing treatment trends allows dental practices to identify the most common procedures performed, the frequency of specific treatments, and any emerging patterns. This data can be used to improve resource allocation, identify training needs, and optimize treatment protocols.
For instance, if your practice experiences increasing demand for cosmetic dentistry procedures, it may signal the need for training staff in related dentistry techniques. Or, maybe it's time to explore partnerships with local cosmetic dentists to expand your service offerings.
Financial Metrics
Financial metrics provide essential insights into the financial health and profitability of your dental practice. Tracking key performance indicators (KPIs) such as revenue per patient, production per provider, overhead costs, and collection percentage allows dental professionals to make data-driven decisions to drive practice growth.
By analyzing financial metrics, your team can identify areas to reduce costs or improve operational efficiency to cut down wait times. This information helps in developing strategic plans for future growth and sustainability.
What Data Should Your Dental Practice Be Tracking?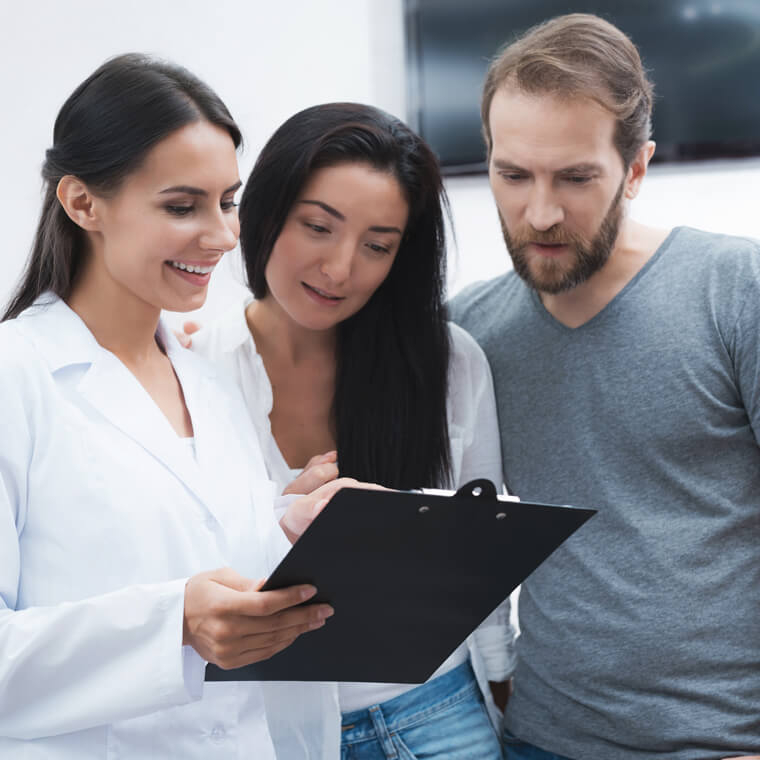 As an owner or manager of a dental practice, you may already track basic key performance indicators (KPIs) such as services rendered, average appointment time for specific procedures, or no-show rates. However, as operational costs continue to experience an inflationary rise and the ongoing impact of the post-Covid economic recovery, it becomes crucial to measure and monitor every patient visit to ensure profitability and success.
Here are some key metrics that your dental practice should be tracking:
Re-appointment Rates
Tracking the percentage of patients who schedule their next appointment before leaving the practice is essential for measuring patient loyalty and maintaining a consistent patient base. High re-appointment rates indicate patient satisfaction and are an important indicator of practice success.
Patient Retention
This KPI measures the percentage of patients who continue to visit your practice over a specific period. Retaining existing patients is as important as acquiring new ones. By tracking patient retention rates, you can evaluate the effectiveness of your patient engagement and satisfaction strategies.
Treatment Acceptance Rates
Monitoring the percentage of treatment plans presented to patients that are accepted helps gauge the effectiveness of your case presentation and patient communication. A higher treatment acceptance rate indicates that patients are more likely to proceed with recommended treatments, leading to increased revenue and improved patient care.
Same-Day Treatment
Tracking the number or percentage of patients who receive same-day treatment after their initial examination or consultation provides insights into your practice's efficiency and ability to deliver timely care. Offering same-day treatment options can enhance patient satisfaction and contribute to practice growth.
Treatment Plan Conversion Rate
This KPI measures the percentage of treatment plans presented to patients that result in scheduled appointments. Tracking this metric helps identify barriers to treatment acceptance and refine treatment presentation strategies.
Staff Productivity
Monitoring the productivity of the dental staff by tracking metrics such as the number of patients seen, procedures performed, or production generated per staff member helps optimize staffing levels and identify training needs.
By using integrated applications like Adit's Practice Analytics, you can leverage marketing tools to focus on various targets that significantly impact your practice's success. These tools provide valuable insights into patient behavior, marketing campaign performance, and reveal areas where improvements are necessary to drive growth and profitability.
Go Beyond Financial Success with These Additional KPIs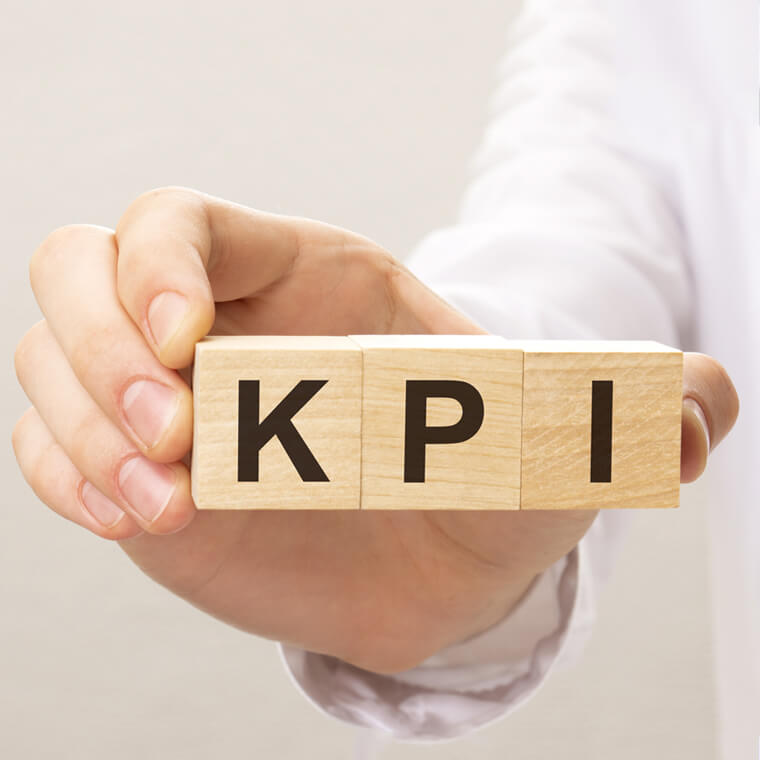 While financial metrics are important, there are several other key performance indicators (KPIs) that dentists should track to measure and enhance practice performance.
Consider measuring the following KPIs in your data analytics strategies:
Average Treatment Time
Tracking the average time taken to complete various dental treatments allows you to identify opportunities for efficiency improvements and better resource allocation. Streamlining processes and reducing treatment time can enhance patient satisfaction and optimize productivity.
Case Acceptance Rate
This metric measures the percentage of treatment plans patients accept. Tracking this KPI helps you identify areas for improvement in treatment plan presentation and patient communication.
A higher case acceptance rate indicates that patients are more likely to proceed with recommended treatments, which contributes to both patient care and practice revenue.
Hygiene Department Productivity
Monitoring the productivity of the hygiene department is crucial for ensuring optimal utilization of resources and scheduling. Tracking metrics such as the number of patients seen per day, per week, or per month helps you evaluate and improve the efficiency of your hygiene department.
This KPI directly impacts patient care and overall practice profitability.
Recall Rate
The recall rate measures the percentage of patients who return for regular recall appointments. A high recall rate indicates strong patient loyalty and reflects the effectiveness of your recall systems and patient communication.
By tracking and improving this KPI, you can maintain a consistent patient base, promote preventive care, and strengthen patient relationships. These additional KPIs go beyond financial success and focus on key aspects of your practice's operations and patient experience.
Remember, financial success is essential, but a comprehensive approach that considers various KPIs will provide a holistic view of your practice's health and potential areas for improvement.
Overcoming Challenges of Data Analytics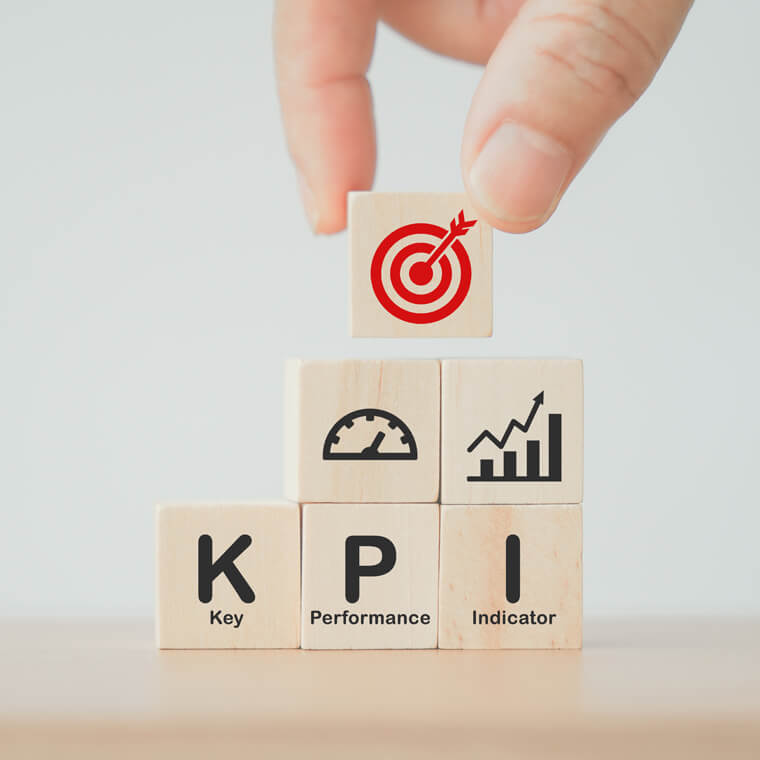 Harnessing the power of data analytics for your dental office's key performance indicators (KPIs) is essential for creating a competitive, cost-effective, and efficient business. By analyzing data, you can attract new patients, provide outstanding treatment experiences, and gain valuable industry intelligence to align with your brand vision.
However, data analytics also presents its own set of challenges.
Not Making Use of the Data
One significant hurdle is figuring out how to effectively utilize the vast amount of information collected. Extracting useful KPIs can be daunting and exhausting without a technological platform that can collect, prioritize, and contextualize this data into a digestible form.
Not All Dental Practice Management Software Offers Practice Analytics
It's crucial to choose dental practice management software that goes beyond basic functionality. While some software solutions may focus solely on administrative tasks like billing and scheduling, others offer comprehensive operational tools such as analytics, treatment planning, and centralized VoIP communications.
Data Must Be Kept Secure
Ensuring the accuracy and compliance of the analytical insights you receive is vital. Data security and adherence to HIPAA guidelines are of utmost importance to protect patient information and maintain confidentiality. It's essential to choose a platform that prioritizes data security and meets the necessary compliance standards.
Limited Accessibility
Furthermore, accessibility plays a crucial role. If your current platform keeps data siloed, it becomes challenging to establish consistent best practices across your dental organization. Easy access to data is vital for creating uniform processes and implementing effective strategies throughout your practice.
By addressing these challenges and selecting an all-encompassing dental practice analytics platform, you can overcome the obstacles associated with data analytics. With the right tools and technologies in place, you can harness the power of data to drive success, improve patient experiences, and optimize the overall operations of your dental practice.
How Adit Practice Analytics Can Help
At Adit, we perfected the process behind data analytics so your office can track, analyze, and act on insights critical to your success. We've created a practice analytics feature that creates a full view of not just your market audience, but treatment efficiency, team production, and financial metrics. With this information, uncover untapped revenue streams, elevate the patient experience in your office, and better engage with the community you serve. It's never been easier to understand how to keep patients smiling and your earnings growing.
Adit practice management software provides dental practices with the best available technological tools available for your clinic's needs. We now have over 15+ features in our platform that seamlessly integrate with most PMS solutions.
Below are just a few of the many intuitive features our software provides:
Practice Analytics
Patient Forms
Online Appointment Scheduling
Adit Pay
Mobile App
2-Way Patient Texting
Email Campaigns
Smart Patient Reminders
TeleMed
Call Tracking
Internal Chat
Patient Review Tool
Ready to tap into your practice data and discover new insights about your clinic's performance? Request your demo today!