Whether you're fresh out of dental school or deciding to leave a group practice and start your own, a top concern in opening a new office is the cost. The average price tag of opening hovers around $500,000, so this is an undertaking not for the faint of heart. This figure will include everything needed to open your doors and get patients in your chairs.
While this is a significant investment to come up with, you may find it more challenging to pay off your lenders. Fortunately, dentistry is a lucrative business if one minimizes the countless expenses related to running a dental practice.
A recent study showed that general dentists that owned their practice or were partners, earned a median salary of $298,000 a year in 2021. Contrast this number with those working as practice employees only earning $191,790, and it's hard to ignore the financial potential of starting up your own.
Curious about what the cost breakdown is for opening a dental practice? Keep reading to learn more.
The Cost of Your Physical Office Space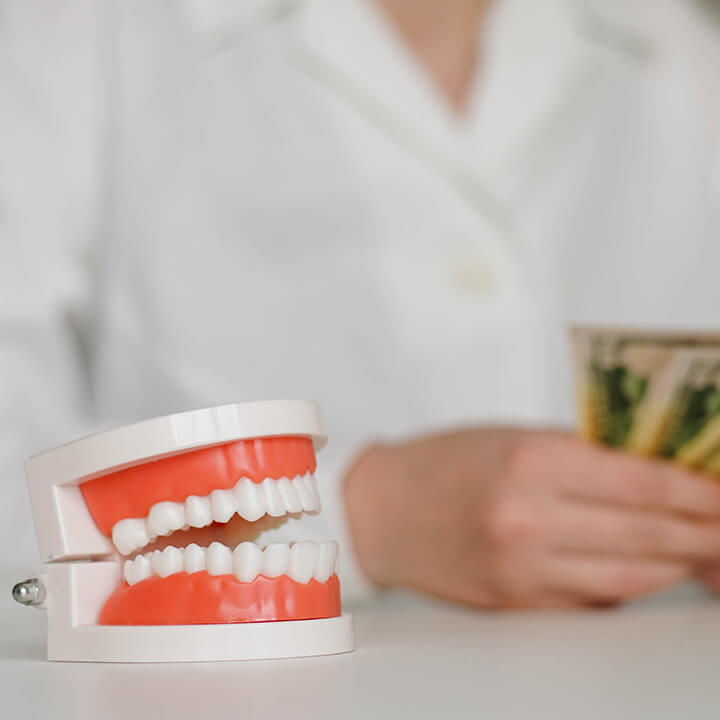 One of the most expensive decisions you'll make is whether to purchase, build, or rent your clinical space. If you have your heart set on a brand-new building, you'll have to consider the price of the property and associated construction costs. The upside to this large investment is that it's more cost-effective to own in the long run/Plus, it becomes an important asset for your business plans once paid off.
If you're not quite ready for this big of a step, you could buy a space already somewhat outfitted for your new clinic. Many medical buildings come with many needed essentials, making conversion more affordable.
Or, opt to lease a space already set up for dental services, or that won't require much renovation. Just keep in mind that the average cost per square foot of rented dental space is $25 currently and will likely continue to rise. This will end up being more expensive than buying your own office space after a while but is a great way to start up quickly at a lower cost until you can afford to purchase or build a suitable property.
Licensing Expenses Can Add Up
Another cost to factor in is the licensing and permit fees you'll need to operate your clinic. Many states have specific qualifications and application requirements that can take a few months to approve.
State Dental License
The first licensing you'll need will be from your state dental board. Typically, this requires submitting your personal information, educational degrees, and exam records to this agency. The costs related to this may seem minor compared to what you'll spend on equipment, but expect to pay several thousand dollars to complete this process.
Obtain Your National Provider Identifier (NPI)
As an individual healthcare provider (yes, this means dentists, too), you're required by the Health Insurance Portability and Accountability Act (HIPAA) to have an NPI to conduct electronic transactions, such as:
Submitting claims
Checking eligibility and benefits
Using a clearinghouse
This process costs nothing for providers and is available in two forms:
Type 1: Provider
If you're a solo dentist who processes payments under your social security number or name, or
your practice has multiple dentists who do the same.
Type 2: Group Practice
This option is for incorporated or group dental practices and related clinics that get paid according to the business's name or federal EIN (employer identification number).
Applying for an NPI is quick and easy on the National Plan and Provider Enumeration System website.
Insuring Your Practice and Dental Staff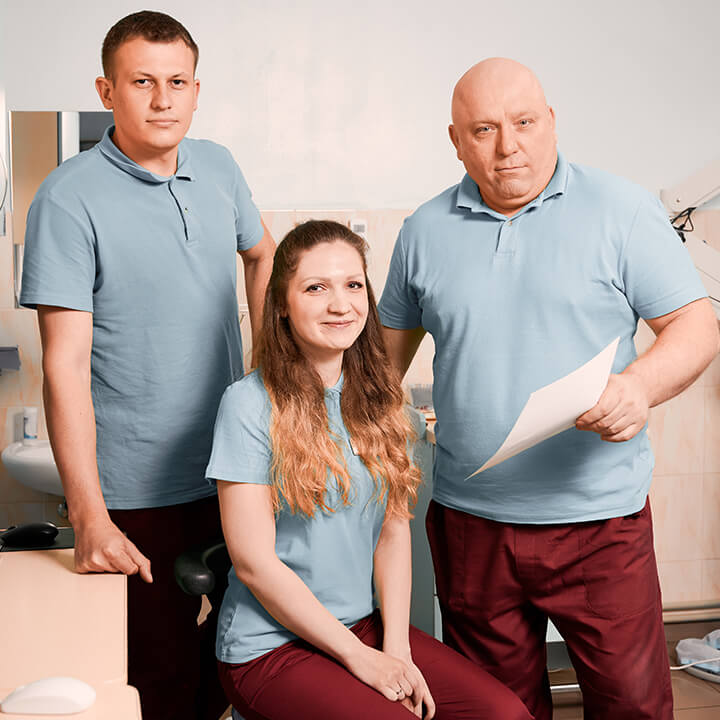 No matter what industry you open a company in, risk and liability will follow. In dentistry, it's essential that you adequately protect your clinic, team, and finances with business insurance. There are several policies needed to ensure end-to-end protection should things go wrong.
It's also important to note that many states have mandatory coverage requirements for dental practices, so it's essential that you comply with these regulations, as well.
Below are the most common insurance policies that dental offices carry:
General Liability: Designed to cover third-party claims involving bodily harm, property damage, and suits involving slander or libel. This doesn't protect against professional errors or malpractice situations.
Commercial Property: This policy will prove invaluable if building or buying your own property. Even if you're renting, property insurance can pay for damage to your equipment, inventory, theft, and more.
Commercial Auto: Private car insurance won't cover accidents involving your employees when traveling for business. Commercial coverage does.
Dental Malpractice: Insurance of this type protects your practice's best interests if a patient files a malpractice case against you. It covers the cost of legal fees defending your case and pays any settlement or jury awards that may occur, up to your policy limit.
Workers' Compensation: Another required coverage you'll need to purchase that most states require is workman's comp. This policy will ensure your employees have immediate access to care after sustaining an on-the-job injury or illness. It also covers the cost of their lost wages and related expenses like disability payments and the cost of medical devices needed as part of their treatment.
Keep in mind that your dental assistants and dentists will each need liability insurance to ensure your clinic is protected should a malpractice suit arise because of their actions. To get an idea of how much you'll have to pay in premiums, request quotes from insurers familiar with your industry to ensure you buy adequate coverage for your field. The cost for these policies ranges significantly, but the average is around $4000 a year for smaller practices.
Insurance Credentialing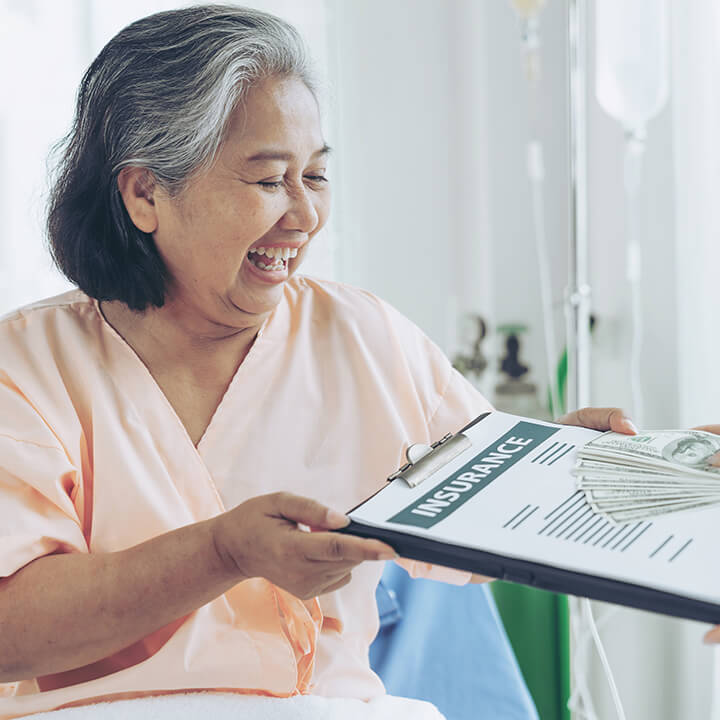 Another cost you'll need to plan for when opening a dental practice is getting credentialed with insurers as a dental provider so you can accept your patients' coverages. This can be a tedious process to handle on your own, which is why many dentists rely on a service to handle the process.
Going this route can be somewhat expensive as many credentialing service providers will charge a fee per carrier they assist you with. The average cost varies between $250 - $300, which includes negotiating your fee schedule and handling the recredentialing process when a contract expires.
You can also begin this process on the ADA's website, where additional resources are available to learn about successfully negotiating fee schedules with insurance carriers.
Prepare for Significant Overhead Costs
Another major expense you'll need to manage when opening a new dental clinic is your practice overhead. While it would be ideal to keep this cost at 60 - 65% of your collections, the median average is sitting closer to 75%.
What can you do to minimize this expense? There are several categories of your operations that you immediately begin to cut back on despite being new on the market:
Administrative Expenses
Running your practice requires a lot of behind-the-scenes magic that is not only unbillable but takes a bite out of your budget. It's vital to recognize and account for the financial impact of these tasks on your bottom line.
When first opening your dental business, you'll need to have several systems in place to process paperwork, handle billing, coordinate benefits, and more. Will you print out your intake paperwork and have patients complete these forms on clipboards? What billing process will you use? More importantly, how will your office get paid?
Your approach to managing these tasks can increase your overhead. For example, if you plan to go the traditional route of creating a physical file and handing out health history packets. To do this, you'll need to plan for multiple printing stations and set aside additional space for filing cabinets and a storage area to store this documentation for many years. This doesn't even account for marketing collateral, employment filings, product and procedure documents, and more.
Instead, you may find going digital from the outset to be one of your best decisions for managing patient, employee, and practice paperwork. With Adit, you can streamline your check-in process using electronic patient forms that can be sent and submitted via an email or text message attachment.
Imagine how much time and effort could be saved if you offered a paperless billing option to your patients. Instead of your collections team printing out hundreds of invoices and spending hours manually enveloping these forms, they can generate and send payment requests to your patient via email, SMS messaging, or an online patient portal.
Remember, time is money for your new dental clinic. Using Adit's automated system allows data to be automatically updated in their electronic health record (EHR). The payment process is also simplified and more convenient because of the additional ways to make a payment.
No more waiting on checks in the mail! Patients can settle up instantly with text-based collection options or online processing through a patient portal. As a new startup, speeding up your cash flow will prove a dream come true.
Not only does this cut down on the cost of paper and toner, but it frees up valuable space in your new office while minimizing time spent on unbillable administrative tasks.
Communication Costs
One of the most important investments for your office is buying a communication system. You probably plan to install a business line with everyday features like voicemail, a directory, and multiple lines for heavy call volume. If you want to get a traditional landline with these options, think twice.
While the average monthly cost might only run about $40-$50 per line, initial installation expenses and feature pricing can run into the hundreds. You also have to consider this technology is quickly being sunsetted by phone companies due to decreased demand.
Instead, think toward the future. Voice over Internet Protocol (VoIP) phone options has quickly become the standard in modern dental offices. The expense they incur is a fraction of old landline packages because they rely on your high-speed internet connection to function. Also, consider how your phone system directly contributes to the efficiency of your office.
Platforms like Adit Voice make it possible to centralize how you communicate by incorporating the following features under one umbrella:
Desktop incoming call notifications
Intelligent call routing
2-Way patient texting
eFax capabilities
Multi-party calling
Message transcriptioning
AI-driven voice and text response
Appointment confirmation & reminders
Automated birthday wishes
Internal chat functionality
Patient recall
Email campaign tracking
EHR integration
TeleMed video conferencing
Call tracking & recording
VoIP notation and tagging functions
Flexible Incoming and outgoing calls capabilities from your desk, mobile, or other favorite smart devices
As you can see, advanced communication features like those listed above make it easy to create efficiency on multiple levels within your practice. Some platforms can even boost your bottom line and save hours on productivity. Adit, for example, helps dental offices reclaim up to 15 hours/week, which translates into about $12k/year.
Imagine what you could be doing with that money for your new practice!
The Cost of Scheduling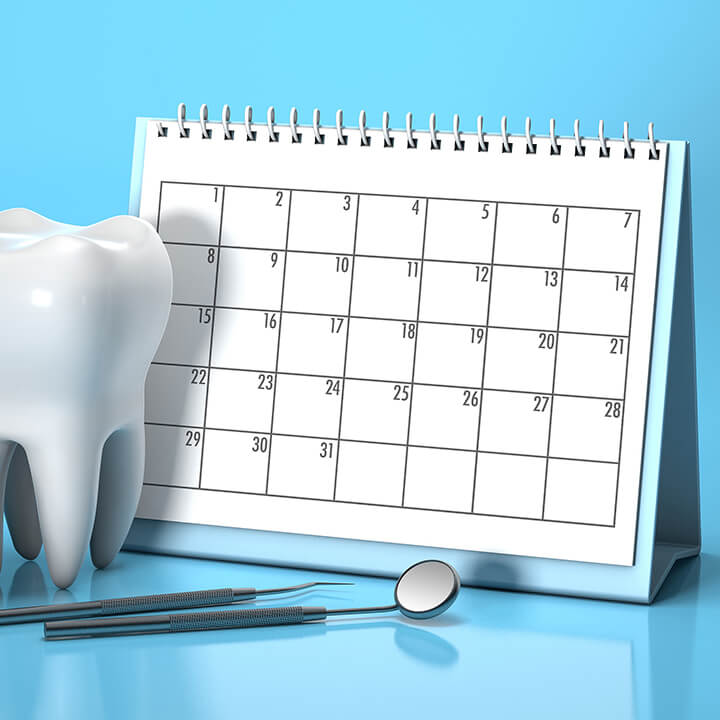 Another administrative task that will require investment and cost-saving management is patient scheduling. Do you plan to have patients book their dental care appointments through phone calls and online email requests? While this may seem like the cheapest way to initially start, it's more time intensive to take this approach. Your patients may need to contact your front desk multiple times to set up a visit which can significantly increase your team's workload.
Phone calls get missed and emails lost. Patients have busy lives and schedules and may not be able to reach your team during normal business hours, which can increase the likelihood of no-shows and last-minute cancellations. This directly impacts your profitability because of the domino effect on your dentist and hygienist productivity. You need a scheduling system that can quickly fill the gaps and keep your dental chair full.
At Adit, our online scheduler allows your patients to view your calendar in real-time and determine which available time slots are best for their own busy day. Plus, if they need to cancel, they can do it from this same access point, which immediately updates your availability so others can book that date instead. No phone calls are necessary!
The cost of investing in a cloud-based practice management software or integration will prove a game changer for your fledgling budget.
Dental Practice Management Software Expenses
Every dental office needs a way to track its finances, patient records, communications, performance, and countless other factors that impact how it does business. This requires investing in practice management software that stores and manages this information effectively.
One of your first considerations when choosing a new PMS will be how you access this data and where it gets stored. Do you plan to have an on-site server set up in a secured room on your premises? If so, you can plan on paying for multiple program licenses since you'll need to create an account for each team member accessing these management features. These user licenses can cost upwards of $500 per instance.
You also must plan on having at least one IT person on-site or hiring a third-party support provider to ensure the continuity and security of your data. Outside support providers generally charge anywhere between $200-$500 a month, though other service models go by the instance. Bringing an expert on board as an employee will cost significantly more, but you won't have to deal with annual contract changes.
The other option is relying on web or cloud-based software. The primary difference between these two options is data location. Web-based systems store your data off-site in a single data center whereas cloud software relies on multiple storage points and offers more advanced management features. Online PMS services tend to be significantly more affordable than on-site programs, and pricing typically includes security and support.
Practice management solutions such as Adit provide a wide range of digital management tools that helps your office maximize its benefit across your entire operation. From centralized communication to automating routine tasks, such as appointment scheduling and reminders, having an end-to-end solution that can scale as you grow will be one of the smartest investments you'll ever make.
Outfitting Your New Dental Office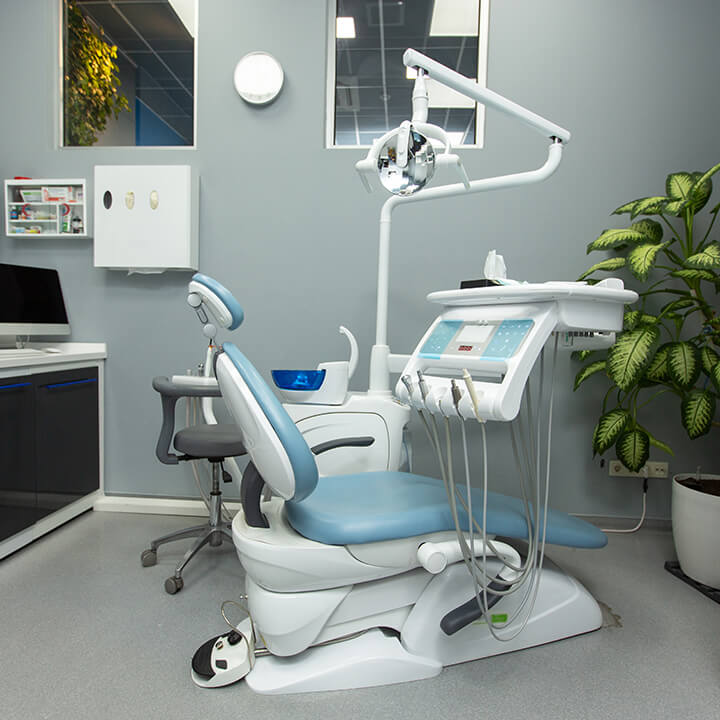 The clinical space and dental tech that your office chooses will have an enormous impact on patient treatment experiences in your care. As an oral healthcare provider, you and your team will o above and beyond to help them achieve a healthier smile and responsible dental habits.
Creating an office that demonstrates this commitment requires attention to detail as well as a keen business sense of what direction your practice should take toward the future. While you don't need to spend your entire startup budget on the latest dental tools and equipment, don't be overly cheap either. Budget shop, but think about patient perception and quality of care when making a purchase.
The same goes for your waiting and treatment rooms. Have a specific layout and aesthetic in mind before you start shopping because outfitting your office space won't come cheap. You can easily spend anywhere from $30k to over $100k on average to set up. However, the final price tag will depend on your service offerings and the size of your new practice.
You'll also need to get general supplies and materials to operate, including:
Office furniture
Stationery items (paper, business cards, pens, clipboards, etc.)
Computer equipment
Phones and tablets
Carpeting and tile
Cleaning supplies
Dental materials and goods for procedures
Equipment supplies (printer toner, bitewings, X-ray films, etc.)
As mentioned earlier, it's possible to cut down on this expense by taking a more digital approach to some processes.
For example, you can save thousands annually by creating a paperless intake and billing process. Many PMS platforms also support digitized radiography, so you won't have to purchase disposable bitewings and expensive X-ray film but can instantly pull up patient images on an office tablet or workstation.
Your Practice Will Need a Marketing Budget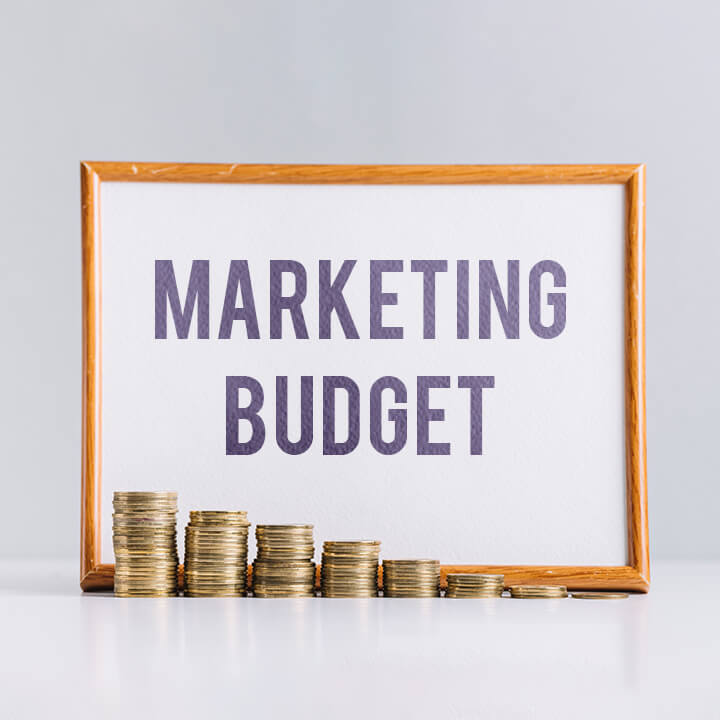 Marketing is a necessary expense that can be a frustrating loss of money if not executed correctly. This aspect of opening a dental practice is essential to its initial launch and continued sustainability. According to Dental IQ, you can expect to spend anywhere from 10% - 12.5% of your forecasted revenue. Of course, when first opening your doors for business, you'll probably spend a bit more than this to get the word out that your practice is available for service.
Fortunately, with the right marketing strategy and a keen understanding of what resources are available, you can slim down your initial advertising costs. At Adit, we include social media and online review management features like Pozative Reviews, so your team can quickly start requesting feedback from new patients and better position your dental brand online. Our program also makes managing multiple marketing channels a breeze by bringing them under one umbrella. This enables your team to stay on top of things like reviews more efficiently instead of navigating multiple services.
Not really sure how to go about advertising your new practice effectively? No problem. Our team of professional digital marketers have years of experience in the dental industry space and can help you engage and convert leads efficiently. We'll help you maximize your reach through key performance indicator (KPI) tracking and assist in crafting ad content on popular platforms like Google My Business, Instagram, and Facebook.
Determining Your Staffing Costs
Even if you're a solo practitioner, you'll still need a hygienist and some support staff in your new office. They will play key roles in not only managing the day-to-day administrative tasks that might arise but ensuring your patients receive appropriate attention and care when visiting.
If you're unsure how many employees you need as part of your dental team, consider the treatments and procedures you'll be offering, their frequency, and how many hands you'll need to meet the demand.
Keep in mind that while some of your staff could easily multi-task some responsibilities, their job roles will still put limits on what they can do. For example, your hygienists provide cleanings and X-rays, and could probably prepare the tools necessary for advanced care like installing an implant. But, do you want them spending their energy on answering phones and handling intake duties, too? Probably not. Their services are valuable and drive revenue, so you want them focused on what they do best.
If you're worried you can't afford to hire too many support employees, it's possible to get by with the minimum necessary headcount without creating an imbalanced workload. Once again, this is where a tech-forward practice management solution comes into play.
How to Calculate
Planning how much you'll spend on staffing doesn't require a degree in mathematics, fortunately. But, you need to be competitive and make your hiring choices wisely. The average cost of onboarding a new employee can range between $4k - $6k per head. They are also your most valuable asset, so it's important to afford hiring and retaining their talent.
This means planning for compensation packages that include:
Vacation time
Healthcare benefits
Retirement options
Flex time and sick leave
Profit sharing
Additional comfort perks like a gym membership or childcare assistance
Continuing education opportunities
One way to keep employees excited about their careers is to ensure their workload isn't overwhelming and the day-to-day flow of your office is streamlined. A frenzied front desk team that struggles to keep up with multiple demands without the tools to do so will quickly reach burnout and consider going elsewhere.
Platforms like Adit make managing routine tasks less stressful thanks to advanced automation features. Instead of your front desk trying to play phone tag to verify patient appointments, our online scheduler empowers users to log in and book, reschedule, or cancel their own oral healthcare visits.
Free up productivity for more important tasks at hand and let our software do the heavy lifting by automating administrative duties like appointment reminders and payment processing. Even your entire billing and collections process demands can go from time-consuming to streamlined by offering paperless invoicing that is payable via text response, through a patient portal, and other online processors.
Adit Saves Time and Money When Opening a New Practice
After reading this breakdown of expected costs when starting a new dental clinic, you should have a clearer idea of how expensive this process is and how to control this price. Taking the time to break down the financials of this process will ensure that your new company gets off to a solid start that avoids impulsive or misguided spending decisions.
It's easy to get caught up in the vision of what your dental service will become, but it's also important not to break the bank. You don't want to be so far underwater that you never get ahead. Putting in place a system that supports your future financial goals and gives you the tools to achieve those milestones should be a top consideration.
Adit practice management software is a future-proof technology solution that budding dental firms rely on to lay the groundwork for their eventual growth and long-term success. We understand the pricey nature of this industry and have years of experience creating solutions designed specifically to help your clinic run efficiently and profitably.
Our developers never stop innovating and updating our cloud-based digital management features. This dedication empowers your team to deliver outstanding patient outcomes.
Below are some of the 15+ integrative tools our clients can't stop raving about:
Adit Voice
Secure 2-Way Patient Messaging
Online Scheduling
TeleMed
Adit Pay
Electronic Patient Forms
Intuitive Mobile App
Call Tracking & Recording
Internal Chat
Email Campaigns
eFax Services
Automated Appointment Reminders
Patient Recall
Social Media Marketing & Ads
Professional Website Design
Marketing & Branding Support
Instead of approaching your dental office management needs separately, consider Adit's end-to-end software solution. Our automated platform is proven to save time and money to make starting a new practice more affordable.
To learn more about how our cloud-based software has helped to begin dental offices like your own, schedule a free demo.