When you think about the many moving pieces that help your dental practice run smoothly, your staff is probably the single thread that brings it all together. Every team member is crucial in providing outstanding care and driving revenue to sustain growth.
One challenge of managing dental professionals is creating cohesiveness with the common goal of helping your clinic succeed in a highly competitive industry. You must maximize their productivity while providing career satisfaction to keep turnover low.
So, in 2023, how can you build a dental dream team? Below are some essential recommendations to help you create a dynamic crew that supports your patients and business goals to the best of their ability.
Hire the Best of the Best
This tip is probably obvious, but it focuses on attracting and retaining the best dental staff for your office. Dentistry is experiencing a staffing shortage that has made recruitment extremely competitive. Your office should offer wages that are on the high end for the market average in your area. You should also include these best practices when hiring:
Continually recruit and network with other dental professionals. This step is essential to staying ahead of your competition and keeping your talent pool full, even when not hiring.
Don't rely primarily on job sites to find potential team members. The network you create can keep you in touch with talented professionals that would make great additions to your office.
Always look within whenever possible. Employees that would be a good fit for newly opened positions are often found right under your nose.
Finally, ensure that anyone you bring in will fit in well with the rest of your dental team. You want everyone to complement one another.
Take Your Role as a Leader Seriously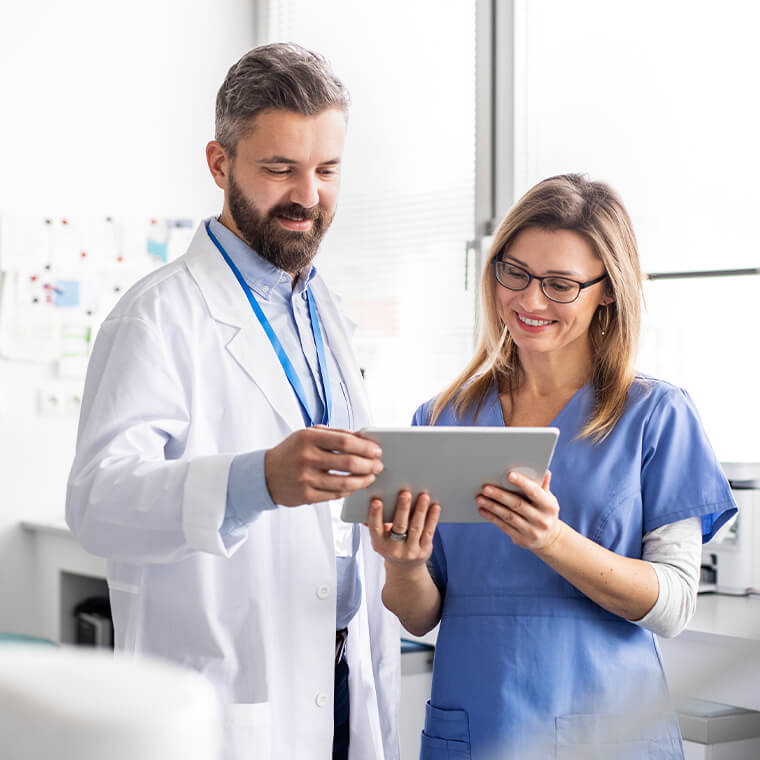 One of the many hats you'll wear as a practice owner is that of an organizational leader. This role requires you to manage your team and nurture and retain them so your dental office runs smoothly and experiences minimal turnover disruptions.
If you haven't assessed your leadership skills, the following questions are a great place to start your self-evaluation and reveal areas you could improve:
Do you act fairly when addressing team personal and professional needs? Do you try to reward their achievements and help them overcome failures?
Are you authentic with your staff? Just like with your patients, your dental team needs to know what to expect under your management. Act with integrity and be the example you want them to follow.
How much do you value team communication? Are your expectations clear, or do you feel your team is unsure?
How transparent are you? Honesty is an essential leadership quality that creates loyalty and trust between yourself and your staffers.
Another benefit of skillful leadership is the level of unity created in your office through appreciating the role each team member plays.
Invest in the Right Tools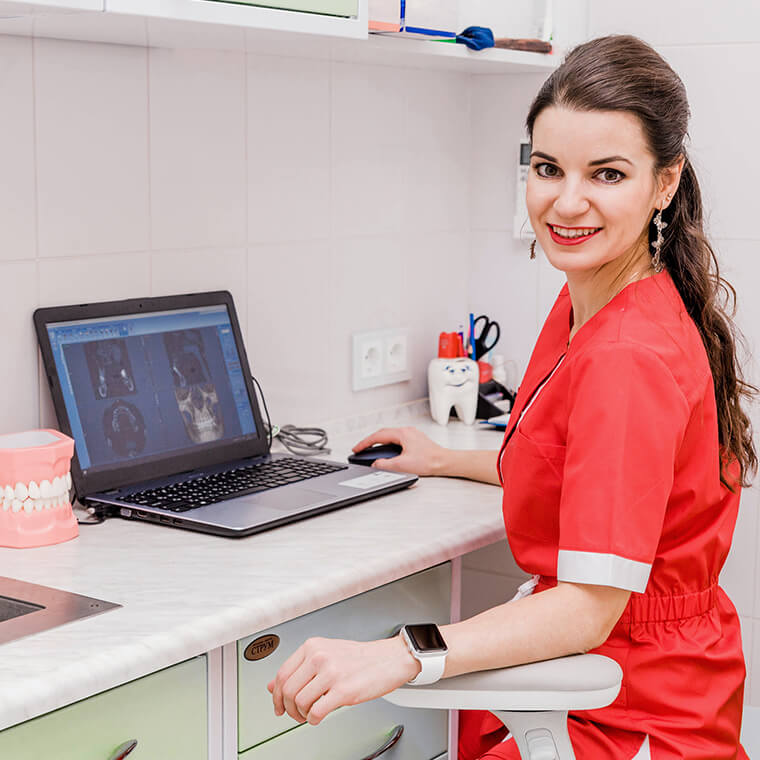 A team is only as good as the tools it has to work with, so your office should have the necessary equipment, supplies, and software available to them. This recommendation is a must when it comes to practice management software. Workplaces where staff endure overloaded workflows and perform tasks inefficiently suffer from burnout and high turnover. Investing in an end-to-end PMS solution can eliminate frustrating bottlenecks and automate routine tasks that drag down productivity rates.
A great example of how management tools can benefit productivity is automated reminders. Think about the inordinate amount of time wasted playing phone tag to confirm an upcoming appointment. By integrating a VoIP phone system, this platform can send and receive calls, automate text reminders, faxes, emails, and more under a single umbrella instead of through multiple programs. This centralized approach means patients receive automated dental care messaging via their preferred communication channels, saving your team hours of wasted productivity on ill-timed reminder calls.
Ensuring your office has a stellar work environment involves more than having a Keurig machine in the breakroom. It's ensuring they can do their jobs efficiently without overburdening their day.
Be a Career Motivator
After the pandemic, many dental professionals changed their mindset about what they wanted out of their careers. For many, it boils down to feeling valued. We aren't talking about occasional pizza parties and free donuts during morning huddles, but appreciation for what they contribute to your dental business.
Ways that you can give back and keep your team motivated about their careers at your practice include:
Offer professional development opportunities.
Act as their mentor.
Conduct performance reviews that set goals to further their careers.
Provide and refresh job training.
Support Your Team Professionally and Personally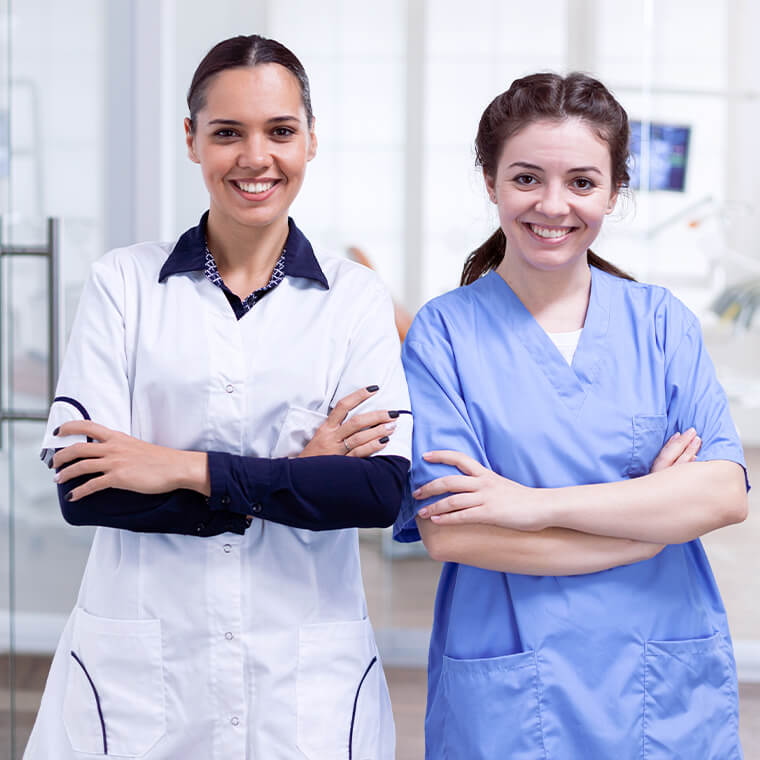 You probably already appreciate that your team members are passionate about their careers. However, your appreciation needs to go a step or two further if you hope to attract and hold on to skilled dental staff in 2023. Plan on acting as their coach and leader. Staff members aren't simply workers who show up daily to perform their responsibilities. Your team members are unique and need coaching, support, and encouragement. When team members are doing a good job, let them know. Provide consistent encouragement and point out where team members can assume responsibility and take leadership roles.
Constant focus on work can drain enthusiasm and create career disinterest. Take the initiative to get to know your employees and prove your interest in their lives by helping create a healthy work-life balance in your clinic.
Not sure where to start? Consider the following suggestions:
Make allowances when personal issues come up.
Encourage employees to be themselves.
Ensure everyone takes their breaks.
Set aside time a few times a year for team building and office events off-site.
Make sure employees can take their vacations.
Include generous healthcare provisions in your compensation packages.
Create a work environment where it's okay to say no when too much is asked (mandatory overtime, bonus hours, shorter vacation, etc.).
Help Your Team Buy-In
One way to truly maximize team dedication to the success of your practice is to create a bonus program that incentivizes and fosters a sense of ownership. A popular model to consider is one based on collection rates which you can easily track with a practice data analytics integration.
You can provide bonuses based on practice growth or production and then share monthly or weekly progression updates during morning huddles. You want to be sure that earned bonuses get paid promptly but be mindful of their frequency to avoid disinterest. Quarterly is a great cycle frequency or every other month.
Encourage Positivity in the Workplace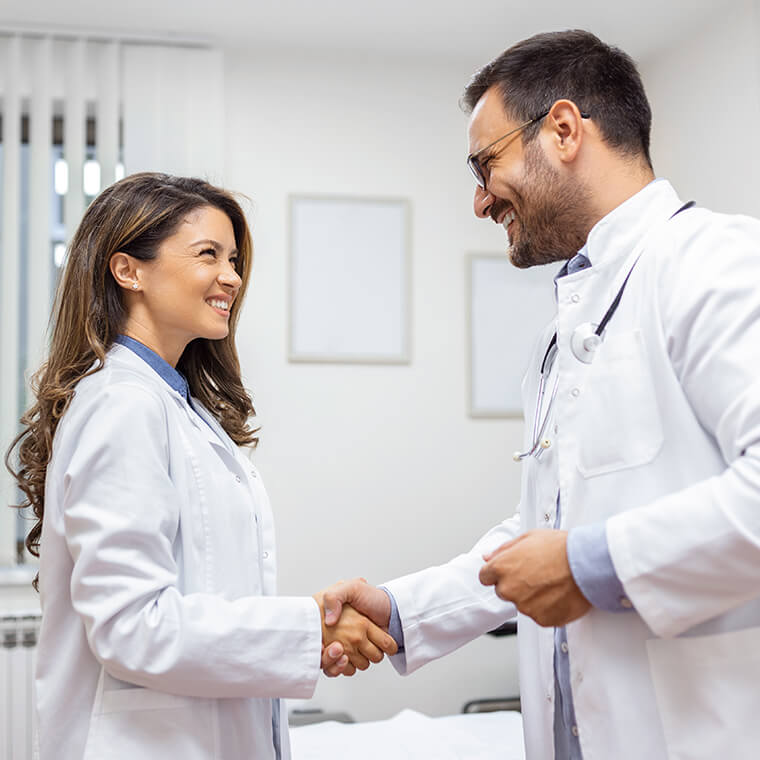 Creating a positive work environment is about more than always looking on the bright side of things during a stressful day in your clinic. It involves bringing everyone together to get the work done and how your workplace values and processes made it possible.
Your goal in creating a positive atmosphere is for your dental team to be excited about coming in every morning, looking forward to seeing your patients, and getting the job done. It's about fulfillment. Help your practice be an amazing place for patients and staffers by:
Setting milestones and giving recognition for the hard work everyone contributes. Goals aren't just about feeling good about helping patients in need but incentivizing this dedication with financial perks, like flex days, a gift card, or small bonuses.
Celebrate career achievements (and personal milestones, too). Doing so boosts the positive culture blooming within your dental office and underscores your appreciation for your team.
Prioritize the emotional and physical well-being of your team members. Life is stressful, whether on the job or at home. Hold on to your talent by recognizing that burnout can occur and medical leave is sometimes necessary to recover and get back on track.
Build closeness by striving toward the same goal each day. Use this social connection to grow loyalty to your brand and build a team that will last through the good times and the tough ones.
Actively listen to your staffers' recommendations about your workplace and act on that feedback. Dentistry is experiencing an ongoing staffing shortage that is sure to last through 2023. The last thing you need is to be short-staffed because your current team is dissatisfied with their workplace culture.
Create a Foundation of Success with Adit
Much like previous years, 2023 is all about creating a dental team that you can rely on day in and day out, that can't be enticed to go elsewhere for a higher paycheck, and that shares your passion for providing top-notch oral healthcare. This might sound like a tall order, but there are several steps you can take today that will help you create an amazing team of professionals.
Burnout is the biggest threat to minimizing turnover in your clinic, making your first focus to streamline your operations to balance workloads and reduce stress. Adit practice management software takes a three-pronged approach to improve overall efficiency, profitability, and growth so your team enjoys coming to work every day:
Streamline Operations
Boost Production
Our platform provides your staff with the necessary management tools to reclaim lost production time and manage patient care efficiently through automation and AI-driven analytics. Using an intuitive dashboard and seamlessly integrating with your current PMS, your team has a steep learning curve and can start collaborating more effectively right away.
Adit is passionate about helping dental offices succeed and has developed over 15+ tech-forward practice management tools to support your brand goals, including:
Online Appointment Scheduling
Patient Forms
Internal Chat
Adit Pay
Smart Patient Reminders
Practice Analytics
Patient Review Tool
Mobile App
Email Campaigns
Call Tracking
TeleMed
Learn more about how Adit practice management software features can help your staff become the dental dream team your office needs to succeed. Request your demo today!