In the last decade, the use of digital services in nearly every industry of business and medicine has taken the world by storm. Dentists are now faced with multiple channels to communicate with their patients. This requires adjusting dental marketing strategies to reach these individuals on everything from smartphones and tablets to laptops and other popular computing devices.
Data analytics plays a crucial role in dental practices successfully identifying and attracting target audiences effectively. If you're a dental professional interested in running online ads, the next ten tips will create a solid strategy that saves money and reaches your audience effectively.
10 Tips for Dental Practices Running Ads
1. Research Your Target Audience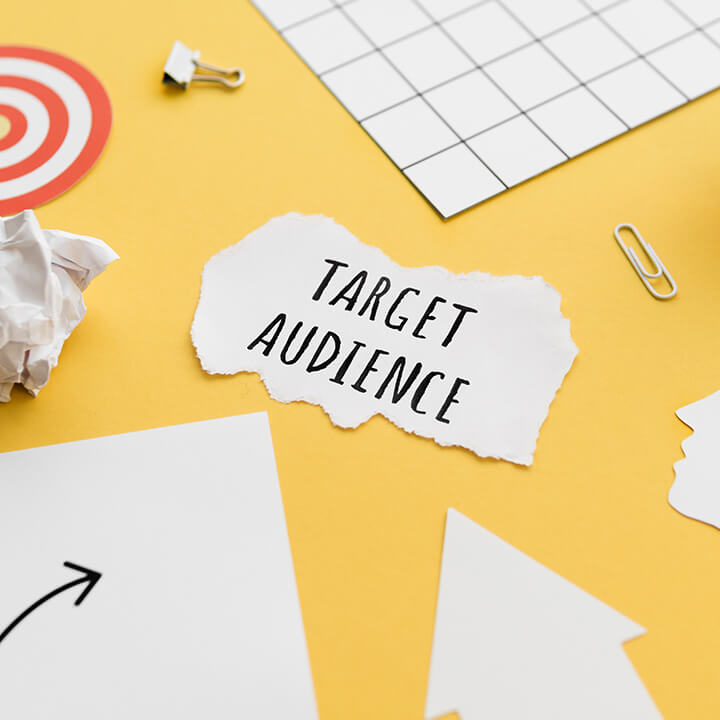 Any dental marketing strategies you implement should be based on an in-depth analysis of your target audience. You need to utilize your practice management software's data collection features to learn more about a prospective patient's:
Behaviors
Oral care needs
Basic demographics
Other relevant information to help convert them
In addition to learning about your prospects, you need to understand how they interact with your dental practice. What's their annual income? What ad types would they most respond to? It's vital you don't make any assumptions about these details and take time to assess these insights and determine the direction you should take your ad campaigns.
2. Target Your Keywords and Phrases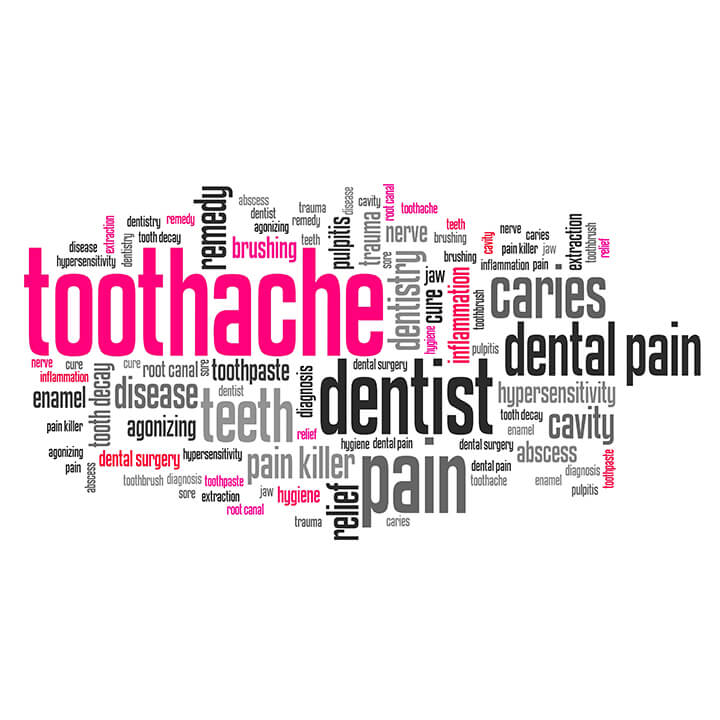 Any ads that you run need to include targeted keywords that your prospective patients will be using to find your dental services. Ideally, you'll use popular phrasing, such as "emergency dental care near me" or "orthodontist in Well Springs, NJ."
To determine which keywords to use, you need to understand the pain points your patient experiences. For example, suppose your ideal patient is a young twenty-something, unmarried, who needs cosmetic dental care options on a budget. In that case, you may want to use keywords revolving around tooth whitening, veneers, and retainers.
Consider offering a first-time visit discount or a free whitening sample kit in your ads to convert potential patients into booked appointments. Lead magnets of this type are often the final element needed to convert a new patient into a booked appointment.
3. Leverage PPC Ads to Attract High-Intent Leads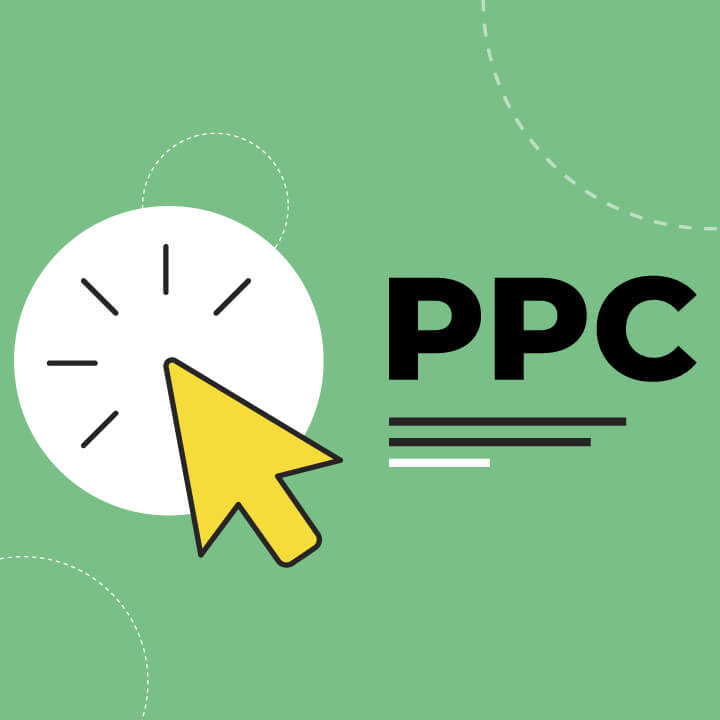 If you want to get your ads in the top search results of prospects with high interest in your dental services, pay-per-click advertisements (PPCs) are excellent for this type of focused lead generation. However, before running this type of campaign, it's essential to understand how they work to maximize the return on your dental marketing investment.
Below is a brief overview of PPC ad campaigns on a platform like Google:
Choose keywords that are relevant and will provide high search result ranking
When creating your Google Ads copy, ensure those words and phrases are targeted
Prospects that search for those keywords, or use related phrases, will see your ad displayed in their search results
If a user clicks your advertisement, you pay a fee to Google. It doesn't matter if they convert or not.
While PPC ads may require slightly more investment upfront than Facebook Ads, they are equally customizable. These can include SEO-optimized content and compelling CTAs to convert your leads into scheduled dental patients. You can even advertise special discounts and offers, which can be that extra nudge needed to convert users.
But, if you don't do your diligence and target your ideal prospects effectively, your dental marketing budget could go to waste. Make sure to follow these best practices when running PPC ad campaigns:
Create a keyword strategy
Design PPC landing pages
Consider using call-only campaigns
Use an SEO-optimized campaign structure
Increase engagement with ad extensions
Use geo-location in your ads
4. Use Optimized Landing Pages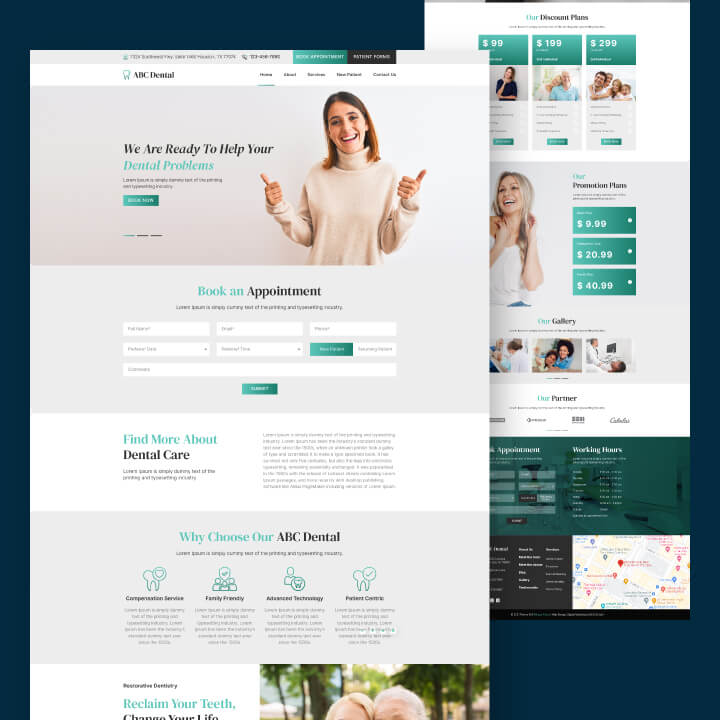 Landing pages serve the purpose of collecting data about your prospective patients. These are part of your dental practice webpage, and your leads visit when clicking call-to-action links or buttons in your ad.
The primary goal of patients reaching these sites is to finalize their interest in your dental services by pushing them to book an appointment with your office. The content on these pages must be engaging, build curiosity, and have an intuitive design that is simple to navigate.
Want to ensure you have a quality landing page for your ads? Include the following elements:
Clear messages
Clean design
Engaging media
Persuasive copy
Trust indicators
Strong call-to-action
This list may seem extensive, but in reality, you can create a landing page that is straightforward and attractive to visitors so they can focus on the proposition you advertised.
5. Run Ads That are Timely and Relevant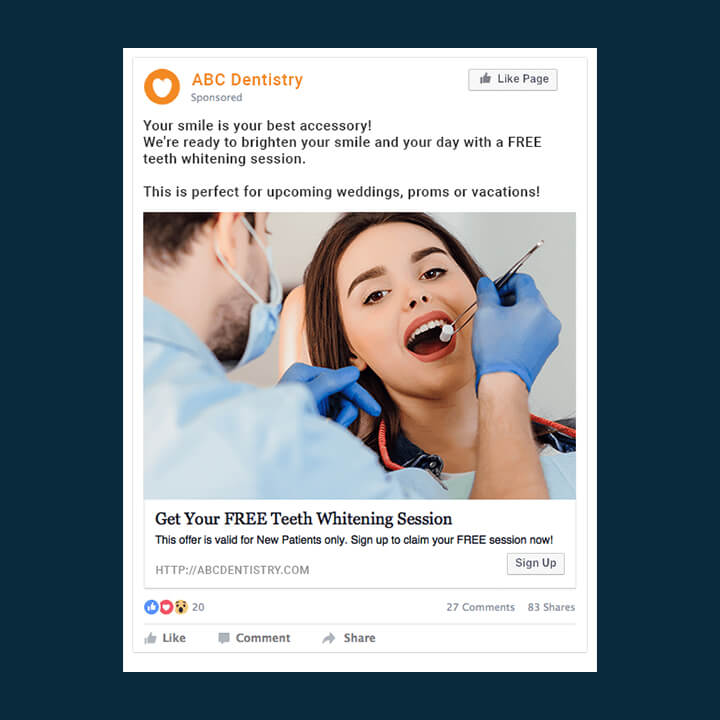 When you run effective dental ads, you are planning for the right content, the right audience, and the right time. You must schedule your campaigns to be in front of potential patients when they are most likely to view them. If your primary audience consists of working professionals, you may want to set your campaign to run after work hours, when they are likely home and relaxing while surfing the net.
Then again, plenty of employees search for their dental care providers while on a lunch break , so you might want to consider running ads during a typical lunch hour time frame to spread awareness about your dental practice.
The times of year when you are more likely to book more appointments should also be part of your scheduling strategy. Remember, at the start of the year, new and existing patients can enroll for new coverages and those with existing coverage begin a new year with preventative benefits renewed for use. Seasonal dental marketing campaigns are an excellent opportunity to offer Black Friday specials, promotional discounts, and product specials.
However, the best time to run a dental ad ultimately depends on your goals for your advertising efforts in the first place. If your primary goal is making your local community aware of your brand, then you would focus more on times of the day and week when new patients are more likely to view your ad and visit your dental website.
6. Google Maps Ads Enhance Digital Marketing Strategies
Did you know that Google Maps allows you to run ads on its platform? This is an advantageous feature that puts your dental office immediately in the search results of patients using the search giant's map application to find dentists near their homes.
Using Google Ads to create your advertisement using the map placement option, your listing will show above others when patients research local dental clinics. In addition to using map-based ad campaigns, take advantage of Google My Business to create an SEO-friendly business listing that highlights your services, reviews, and short posts about your latest products and procedures.
7. Create Video Ad Campaigns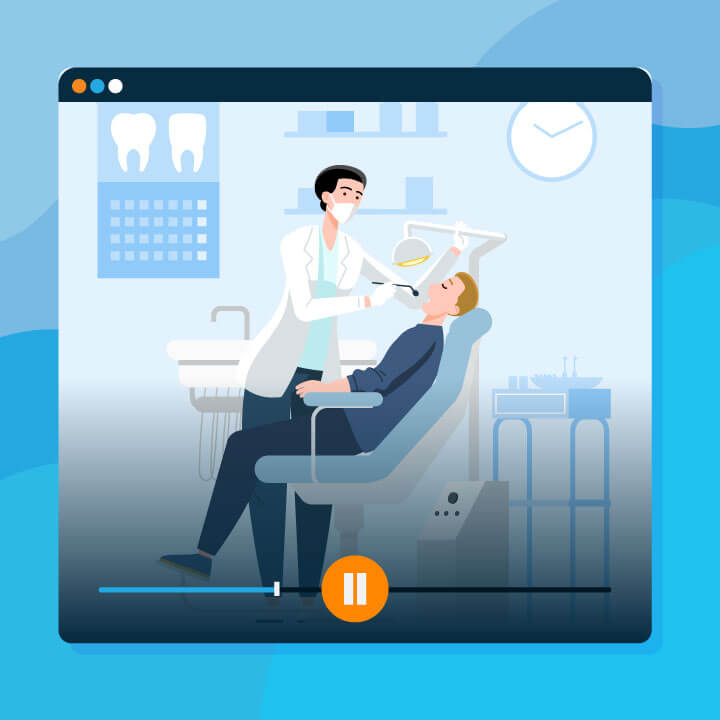 Pictures and videos are among the most effective forms of communication in ads that can engage, share your brand's story, ease dental anxiety, and inspire patients to pursue the smile they've always wanted. Because you can share more information in videos, you are more likely to connect with your target audience in novel ways that written advertisements limit.
From product highlight reels to virtual tours of your facilities, you can create an inviting patient experience for viewers before they ever set foot in your dental practice.
8. Don't Neglect Remarketing Strategies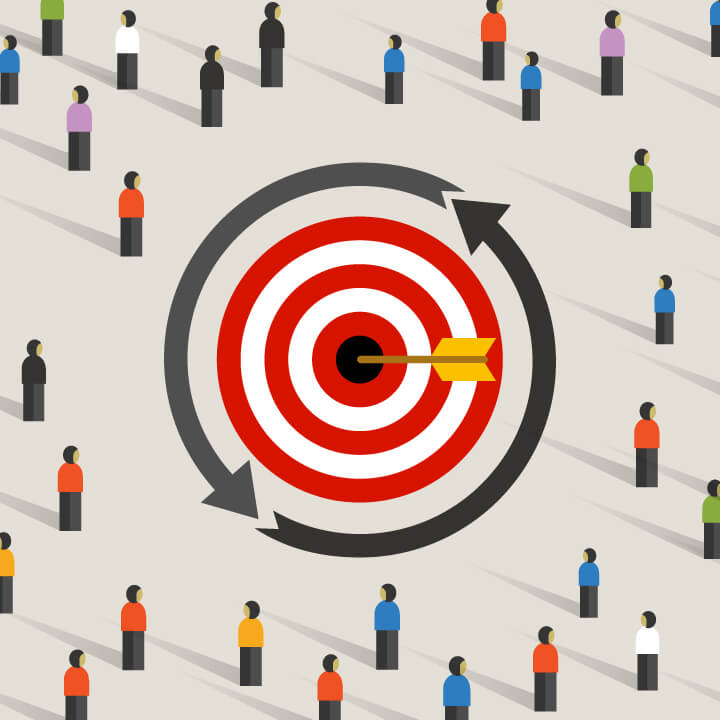 Many dental offices that run ads focus on conversion and not following up with new patients that didn't book. Targeting previously engaged website visitors is important because there is interest in your dental services. You just need to remind them to return and complete their appointment scheduling.
How do you use ad campaigns to achieve this goal? Remarketing! Ads created for this purpose are specifically focused on engaging with individuals somewhat familiar with your brand and encouraging them to book an appointment with your office.
9. Measure Your Ad Success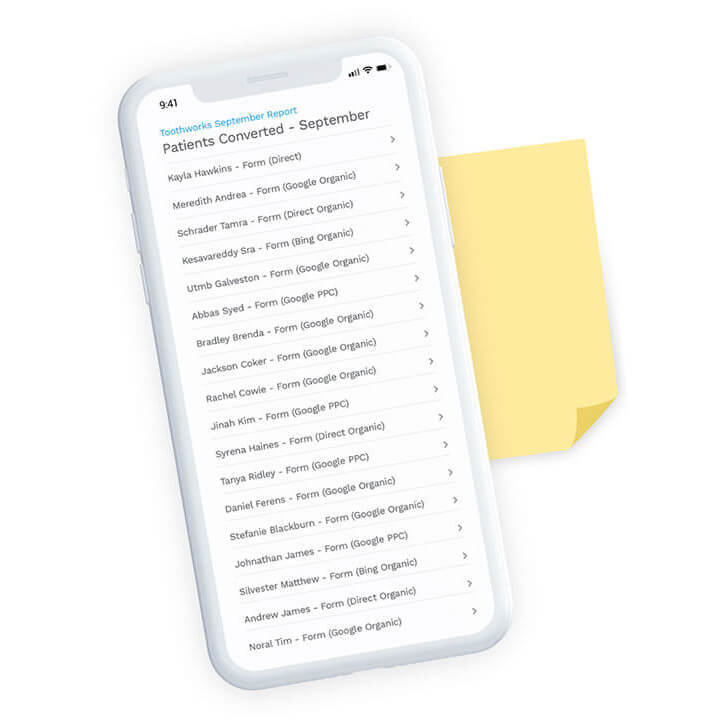 The practice management software your office utilizes may be able to conduct call tracking and analytical reporting on your ad campaigns to measure how effective your efforts are. While there's no such thing as too much data in today's online marketplace, you must preserve your finances by making informed advertising decisions for your practice.
For example, A/B testing is popular on Facebook Ads Manager because this feature will compare chosen advertisements and award the majority of your dedicated advertising budget to its cost.
10. Ensure Your Dental Practice Has the Right Tools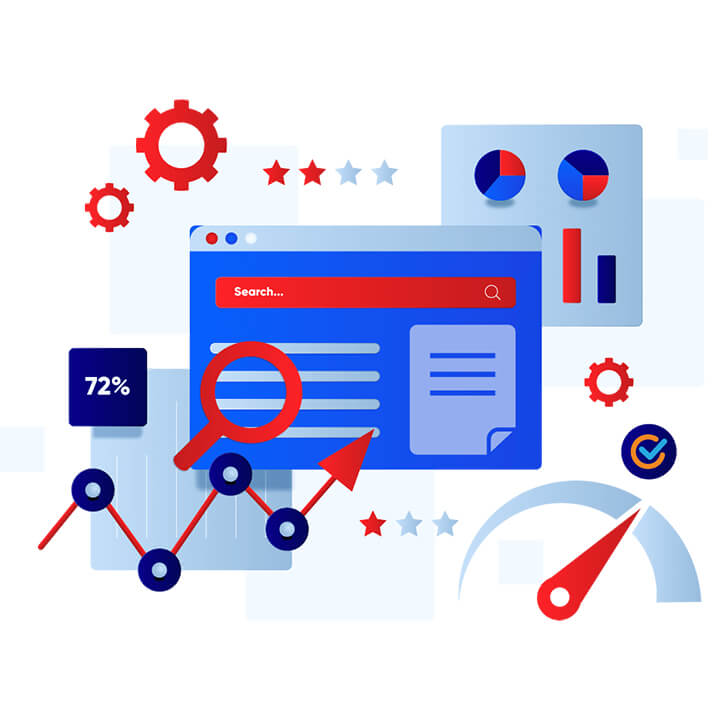 With all this talk of tracking metrics, using social media platforms, and keyword research, you should also ensure you have the right digital marketing tools at your disposal to run effective ads.
Does your current practice management system provide call tracking so you can tell exactly which advertisements they are calling about? How often does your data analytics update? Monthly or in real-time? Inefficient marketing tools can hamper your ad goals. Can you really afford to wait a month before finding out how effective a Facebook ad for your new whitening products was?
If your current software doesn't offer any form of practice analytics, your efforts will be like playing darts in the dark. You probably won't hit your targets. Consider updating your existing PMS with an intuitive metric feature that seamlessly integrates with your current infrastructure.
Maximize the Benefits of Your Dental Marketing Strategies with Adit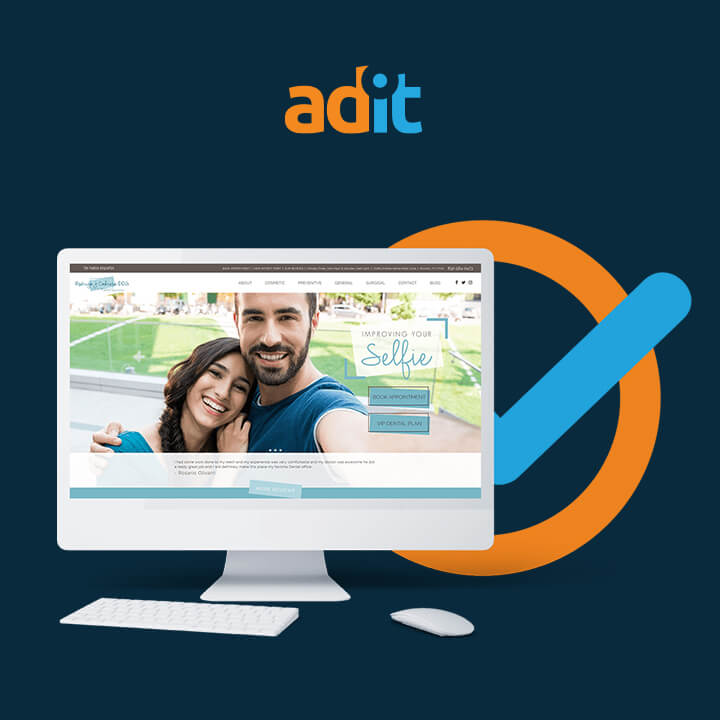 Running ad campaigns can't be set on cruise control and automatically boost your marketing strategy. These require dedicated attention from the moment you draft your copy and publish it. This demand can make it difficult to publish consistent ad content that achieves the goals you need to grow your dental practice and subsequent revenue further.
At Adit, we are here to assist with every aspect of your ad campaigns by creating the best dental marketing strategies for your goals. From development and launch to ongoing analysis, our marketing features integrate seamlessly with your current practice management system to provide you with new insights to maximize your ROI. Some of the cutting-edge digital tools we offer include:
Call Tracking
Patient Recall
Practice Analytics
Pozative Reviews
Ad generation across Facebook, Instagram, and Google Ads
As a dental practice owner, your time is precious, so use it to focus on more important aspects of your business and trust us to provide effective end-to-end digital marketing support. Adit helps dental professionals boost their practices with results-driven PPC ad campaigns suited to your practice goals.
Contact us today and schedule a free demo of our 15+ digital management tools that will streamline your office and give you a next-level approach to how you advertise and attract new patients.