Every industry has experienced technological advances over the past two decades, but none as much as dentistry. With innovations revolutionizing (and even turning traditional oral healthcare notions on their heads), the impact on how we treat our teeth will be felt for generations.
While some of these advancements are still in their early application stages, the long-term implications are exciting. Let's take a look at the latest technologies that are shaping the dental industry and our perception of how crucial oral health really is.
Artificial Intelligence (AI)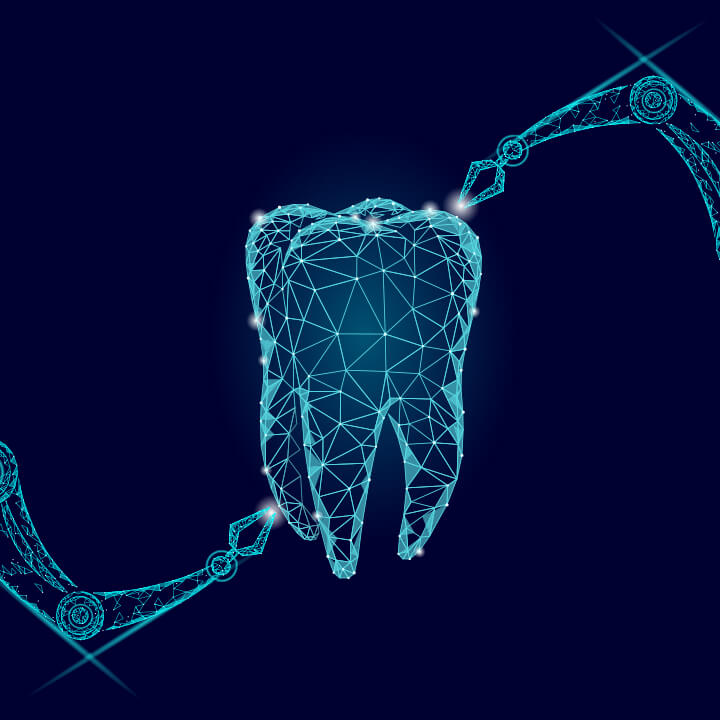 While data analysis isn't known in the healthcare or dental industries, the implications for using these algorithms to create more customized care experiences have risen to the forefront. It isn't just about finding revenue streams and demographic information for marketing purposes any longer.
Dentists will have new insight to immediately form a better-personalized treatment plan rather than trial and error processes as our health data aggregates, including genomic data. This will provide next-level cost savings for both dental professionals and their patients.
Beyond marketing and care plans, artificial intelligence also provides additional opportunities to better grasp how resistant oral cancers spread so that survival ratios can be improved soon. Even neural networks are in development to assist in detecting periodontal disease from uploaded digital X-ray films.
Intelligent Dental Care at Home
Everything in our lives seems connected, even our heartbeats and blood pressure, through watch-based sensors. We can upload this data to our doctors so they can create more accurate diagnoses than ever thought possible.
But would you let a toothbrush do the same? Smart toothbrushes by companies like Philips and Kolibree make this a new reality. As a step toward increased oral hygiene care, these products come with built-in sensors that measure the effectiveness of our brushing if too much pressure is being applied and even have games for younger brushers to develop good care habits.
Augmented Reality (AR)
Sci-fi hero Johnny Mnemonic would be impressed with how far augmented reality has come in today's society. Funny filters to transform your face are everyday fun on apps like Instagram and TikTok. In dentistry, AR has proven the next-generation tool of choice for dental students to learn crucial oral healthcare procedures, including reconstructive techniques.
Dentists can now create virtual depictions of treatment results in their practices. Further, the patient and their provider can configure features such as the space and height of the new teeth prior to surgery. Customized dentistry is quickly on the rise, thanks to this advancement.
Virtual Reality (VR)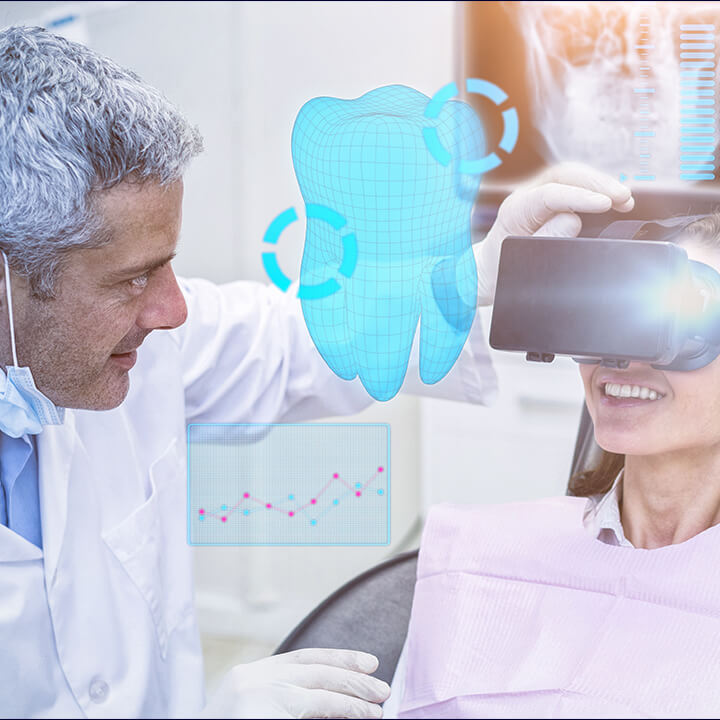 Everywhere you look is talk of virtual reality, and you may be wondering if we'll ever be real again or do everything in a digital space. Currently, VR benefits the education sector in the dental industry. Students can wear goggles and participate in virtually based surgeries and watch live streams of actual oral healthcare procedures occurring.
Patients who typically experience anxiety can wear comfortable goggles while in the dental chair and be transported to an entirely different environment filled with calm scenes and soothing music. Virtual reality helps overcome fear of these dental procedures by associating positive feelings with their care experience.
Teledentistry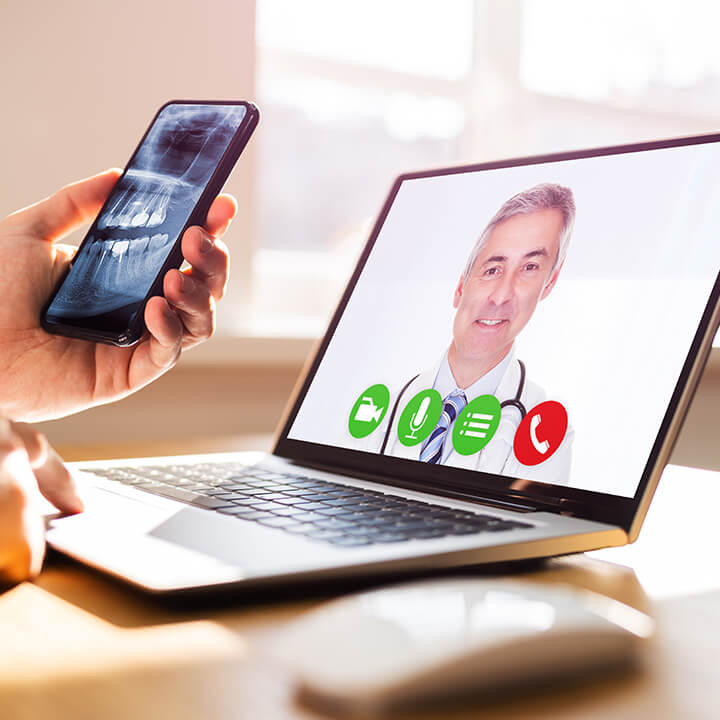 Another innovation that isn't new but has experienced a renewed demand is teledentistry. The COVID-19 pandemic forced many dental offices to shut down and increase capacity for virtual appointments. This triggered a transition in patients' thinking about how they receive oral healthcare and a larger acceptance of this technology. With increased access to dental professionals and eliminated commuting to appointments, financial savings have been passed on to both dentists and patients.
Because these appointments can be conducted through a secure connection via phone, desktop, or other smart devices, more people seek care that they wouldn't usually receive. Dentists save on operational costs when conducting teledentistry appointments and can provide a more personalized consultation without the disruptive hustle and bustle of being in the office.
Dental practice management software companies have made teledentistry services more streamlined and easier to access. For instance, Adit offers an all-in-one practice management platform that offers teledentistry features that allow image captures and information sharing to help the dental professional better assess the patient's condition.
3D Oral Prosthetic Design and Printing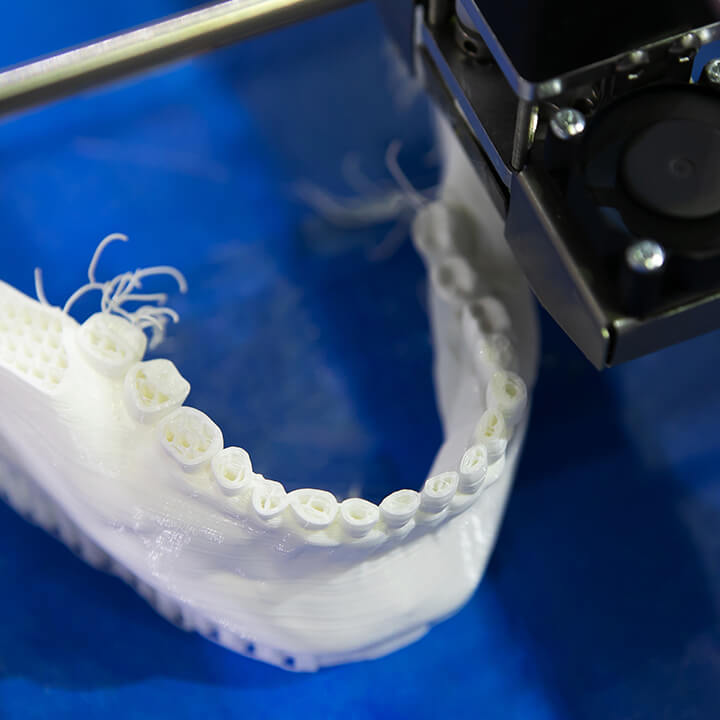 3D printing has quickly found use in every industry worldwide. Dentistry, in particular, has benefited from this technology during the pandemic and the subsequent supply chain squeeze felt everywhere. Having the freedom to use computer-assisted design technology to create crucial prosthetics for oral healthcare procedures has proven revolutionary.
Practices can have a dental laboratory in their offices and create everything from retainers and surgical guides to orthodontic models and dental implants without the hassle of shipping delays and added production costs. Instead, dentists have produced low-cost products that save on labor and time and reduce errors in transport and fit.
With this boost to workflows and patient satisfaction, 3D printing has proven worthwhile for many dental offices that need prosthetics for their patients.
Intra-Oral Camera Technology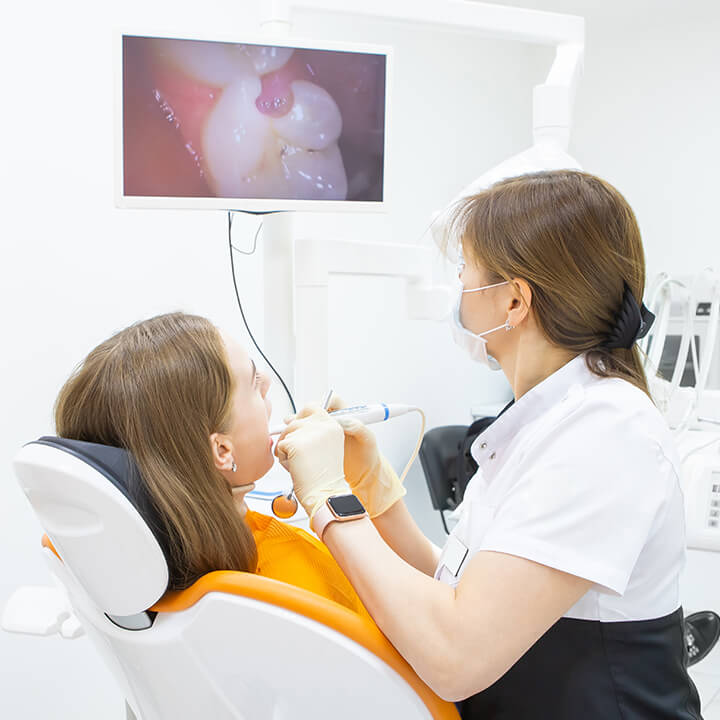 There's nothing quite as uncomfortable as opening your mouth wide and having a bunch of dental tools poking around inside. Even with dental mirrors, it's impossible to see every angle of someone's mouth. Enter the intra-oral camera!
Several dental product manufacturers have created a specialized cameras to capture detailed images of patients' mouths without the strain of bulky equipment. This effortless approach has developed a technology that revolutionizes how cameras work. For example, the lens on this device works similar to the human eye, creating pictures of oral health issues that patients and dental professionals can easily understand.
Regenerative Dentistry
Losing teeth is an expected part of their lives as they age or become damaged many Americans. Unfortunately, with prosthetics advancements, many assume they will need an implant or bridge to repair the harm done, but this assumption is rapidly changing with regenerative dentistry.
Imagine if you could hold onto your original teeth and rely on a form of biological therapy to repair them? What if your cavity didn't need to be filled with a metal alloy but could be stimulated by stem cells to regrow dentin? Imagine a world with no more painful root canals and instead, self healing teeth!
These procedures aren't just flights of fancy but examples of how regenerative dental care will reshape how we maintain and repair damaged teeth. Already, scientists are discovering new ways to address tooth sensitivity. Studies have uncovered new previously unknown cells that could make this a reality!
Advancements in Dental Project Management Software
Project management software isn't anything new and has been around for decades. However, AI and automation have changed how the dental industry uses these systems. Instead of relying on separate software for appointment booking, marketing, billing, and EHR, platforms like ADIT provide an all-in-one solution.
AI-driven algorithms can now track and measure important metrics that measure more than just employee performance but analyze everything from patient demographics to ad campaign effectiveness. With features like call tracking, digital X-rays, automated billing and reminders, and real-time scheduling, workflows in your office become more efficient, making your dental office more profitable.
Empower Your Team With the Future of Dental Technology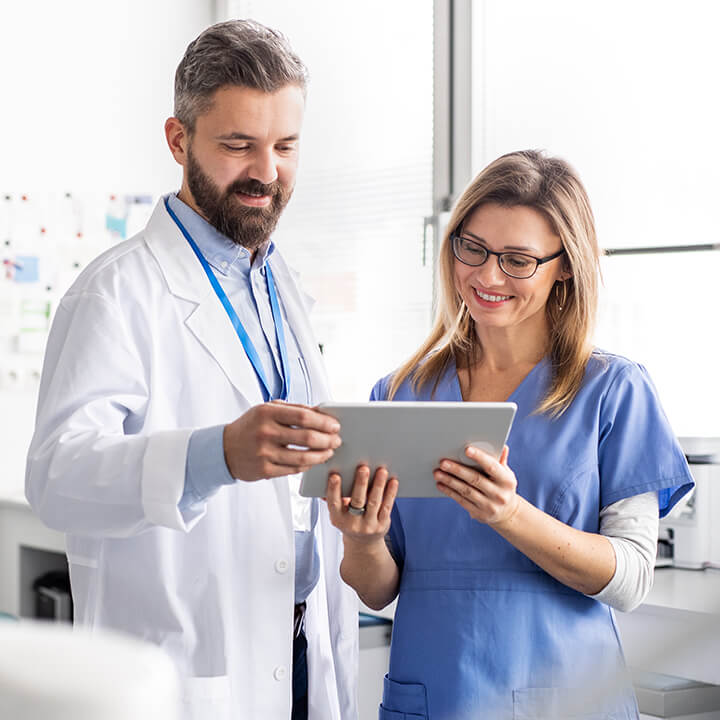 Adit is one of the latest disruptive innovations in dental technology that transforms how your practice operates by creating more efficient processes through built-in data analysis of your procedures, staff productivity, patient trends, marketing strategies, etc.
Our company has years of experience in this industry. All of our digital management tools were designed with your practice in mind. By providing you with a full package of options, every aspect of your business will benefit from leveraging our technology.
Check out our popular features that our clients can't stop raving about:
Adit Voice
Pozative Reviews
Call Tracking
Adit Pay
Patient Recall
Ad Campaigns
Online Scheduling
Automated Reminders
Patient SMS
Internal Chat
Teledentistry
Practice Analytics
And more!
Our development team never stops creating new features and integrations your dental office needs to maximize team performance, improve patient experiences, and drive profitability. Contact our team today to schedule your free demo and learn more about how Adit can future-proof your dental office.