Running a dental practice without measuring Key Performance Indicators (KPIs) is like driving a car blindfolded; you probably won't reach your destination without leaving a path of carnage in your wake.
KPIs are the figures that represent the results of your efforts to achieve your practice's unique goals. Every dental office is different, and factors like size, location, services offered, etc., all play a role in determining which KPIs you should be tracking. These metrics can more efficiently steer your dental company toward your brand and financial goals.
Why Metrics Matter for Dental Practices
Metrics provide mission-critical insights to help your dental practice run profitably. However, if you have some doubts about how invaluable this information is to your business, consider these three primary reasons for prioritizing your data analytics capabilities:
KPIs play an important role in patient satisfaction and streamlined operational performance. Data is the key to revealing weak points in your business practices and patient experiences. Crunching these numbers can help you develop better care and procedures to remediate issues that are a drag on performance and revenue.
You don't know your business without knowing your KPIs. It takes more than smart budgeting and high collection rates to attain your financial objectives. Your dental practice has many revenue streams to tap, which can impact patient lives and your company's sustainability.
Metrics can also help you plan for future financial goals that benefit your practice. The longevity of your dental company depends on its ability to grow and increase in value continuously. One day, you will retire and possibly sell your office to a partner or DSO, so you must identify financial objectives early that will bring you long-term benefits.
Don't wait until the end of the year to have your accountant determine how well your dental business did. While your primary focus may be on providing your patients with high-quality care, setting aside a bit of time each week or month to review KPIs can help maximize your success every year.
Top 4 KPIs Successful Dental Practices Track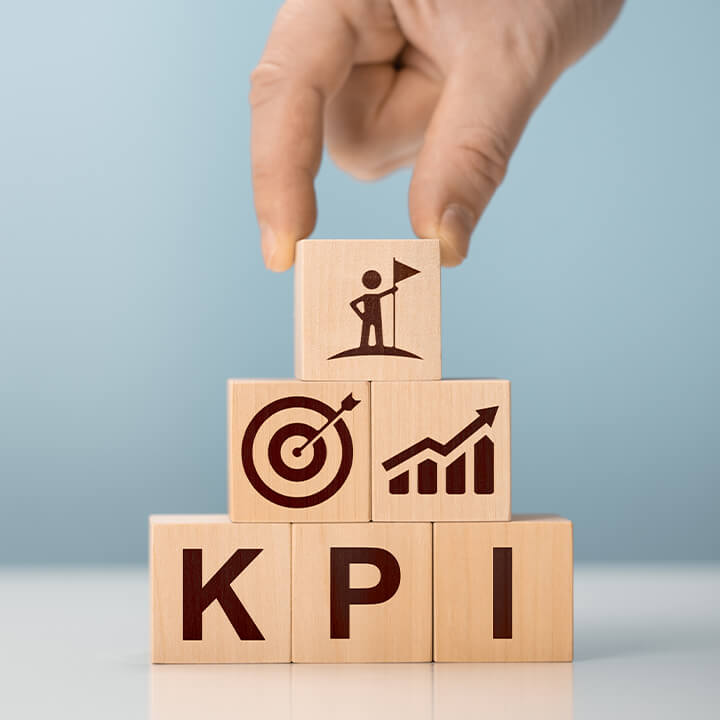 If you're one of those dental practice owners who don't have a good handle on tracking your metrics, get started with these four top KPIs. These are crucial to creating a successful growth strategy and support your vision of offering the best oral healthcare available to your patients.
Production
Your productivity metric is one of your most important. It helps you identify specifics about treatment types and frequency and determine which services aren't as popular. Another beneficial aspect of this KPI is its ability to link patient volume to treatment acceptance rates which gives valuable insight into why you may be experiencing lulls.
Collection Rates
Production is one of your most important KPIs, but collections directly impact your cash flow. Ideally, your office needs to collect 98% or more of any accounts owed after applying discounts and insurance adjustments. This can sometimes be easier said than done, and your metric tracking can help your accounts team develop an effective strategy to reach this goal.
Revenue
If you didn't realize, productivity and revenue are apples and oranges, though one is directly impacted by the other. While your dental practice could be operating at 100% efficiency, your revenue metric will reflect this reality if your collections team isn't collecting everything billed out.
But, your practice likely has at least one insurance plan it participates in, and the adjustments will also affect your total revenue. So, whether you rely on a fee-for-service model or incorporate PPOs, your revenue metric can help ensure your collection process meets your financial goals.
Gross Profit Margin
To effectively track your dental company's profits, you need to measure multiple factors, including:
Collections
Production
Overhead
How high or low your overall margin depends on the costs coming out of your collected revenue. Still, this metric is especially helpful when evaluating the profitability of different dental treatments and procedures you provide. For example, you can determine supply costs versus your service rate and look for a more affordable supplier or charge your patients more to improve this KPI.
How To Get Started Tracking Metrics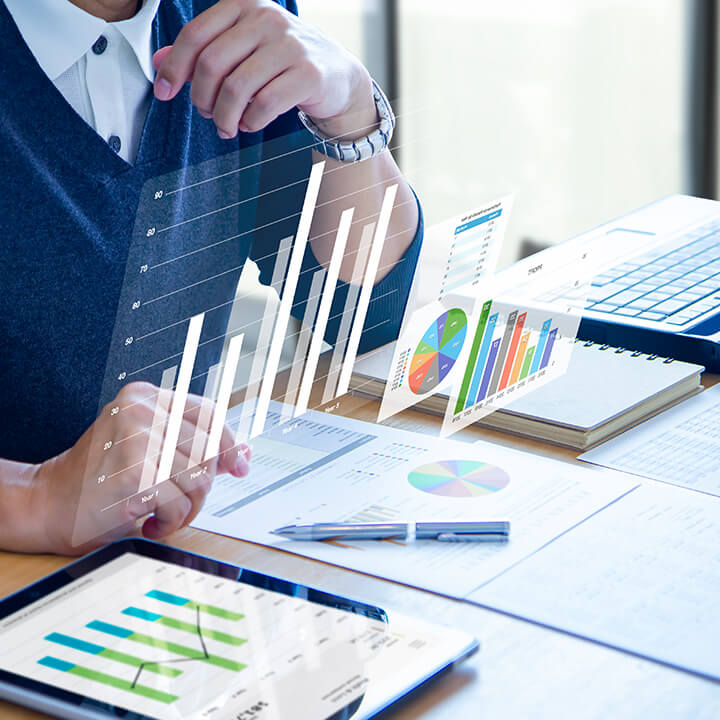 With these four primary KPIs on your radar, you need to track them effectively and have a way to translate what all the data means for your dental practice. You may be thinking you could just use a spreadsheet and drop in the numbers each week, but ultimately this is not sustainable and prone to human error.
Luckily, dental practice analytics software has a much better way to track your metrics. Even if you already have a PMS, it may not offer the robust features of newer products, such as:
Automated tools and features
And more!
These state-of-the-art management systems become digital assistants for dental companies and provide a high-level snapshot of their financial health. In addition, providers like Adit incorporate an intuitive dental dashboard that makes analyzing KPI data less complex. This centralization of your data tracking makes it easier to take a practice-wide approach to your business strategy.
What Features Should Your Dental Practice Analytics Software Offer?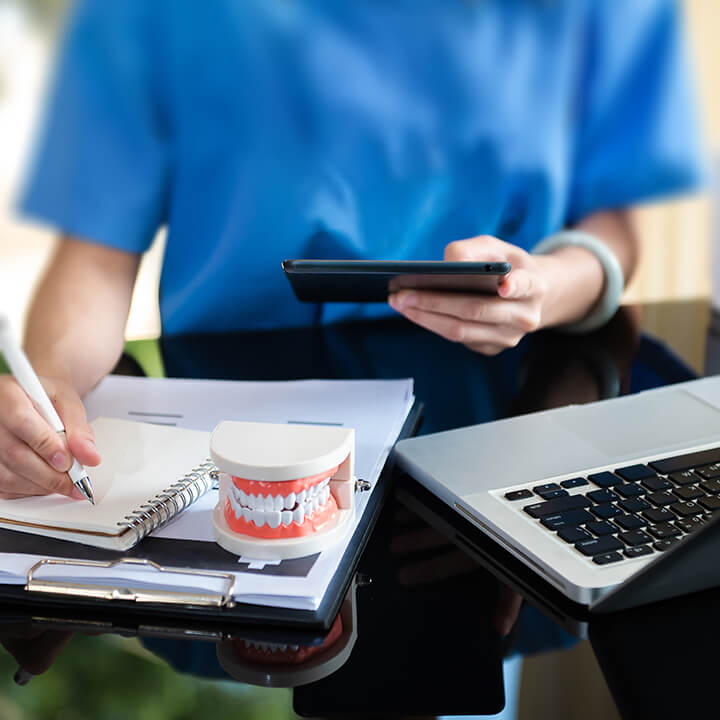 Whether you own a solo practice, are a DSO member, or have several dental branches, practice management software is essential to adequately track and analyze your business metrics. When deciding which platform is best for your practice, keep the following five factors in mind during the decision-making process:
Capabilities
One of the primary benefits of PMS for dental offices is enhancing patient experiences and outcomes with the improved functionality they provide.
Some frequently sought-after features that you should look for in any platform you consider are:
Cloud-based hosting for increased accessibility
HIPAA compliant communications and EHR/PHI storage
Streamlining of operational workflows
Real-time, online scheduling
Automated appointment confirmations and reminders
Digital X-rays and clinical charting
Centralized communications
Automated billing and payment
If your dental clinic provides specialized care, such as oral surgery, look for additional features specific to your practice area. Also, consider patient needs and expectations, such as extra reporting features for Medicaid/Medicare claims.
Scalability can directly impact the functionality of any management software you implement in your dental office, so make sure it can grow with you.
Metric Tracking
Business data and KPIs get left on the back burner for many dentists until issues arise. With suitable data analytics feature, you can monitor crucial metrics that directly impact the success of your business, such as:
Case acceptance
Treatment compliance
Patient retention and recall
Conversion
Team productivity
Billing and collections
You can't set future business goals for your rental company if you aren't keeping on top of these numbers. Fortunately, practice management software makes this process a breeze with automated processes and state-of-the-art AI algorithms for advanced reporting.
Seamless Integrations
Do you already have a dental management system but just need to add some new features? Many providers offer more unique analytics integrations, saving you money and training time. Adit, for instance, provides products that work seamlessly with other popular systems. So, if you already have digital imaging or marketing tools, you may be able to only integrate a new billing and payment module instead of implementing an entirely new package.
Top-Notch Product Support
Software support for any dental practice management software should provide ongoing product support and updates for the life of your platform. You need more than just installation help; you need a supportive partner that helps you maximize the benefit to your practice with their product. Always find out what level of transition support your PMS service provides and who has access to this feature on your team.
Dedicated Training
Even if you have a tech-savvy team member who could train the rest of your office on how to use a new PMS, this costs you valuable productivity time. Instead, go with a provider with dedicated trainers who are willing to come on-site or meet virtually with your staff to handle training.
Cloud-based software typically has a simplified onboarding process due to its intuitive nature. However, the goal of switching platforms or integrating new analytical features is to streamline and boost performance. So, readily accessible training is necessary to achieve better efficiency.
The Best Dental Practice Analytics Software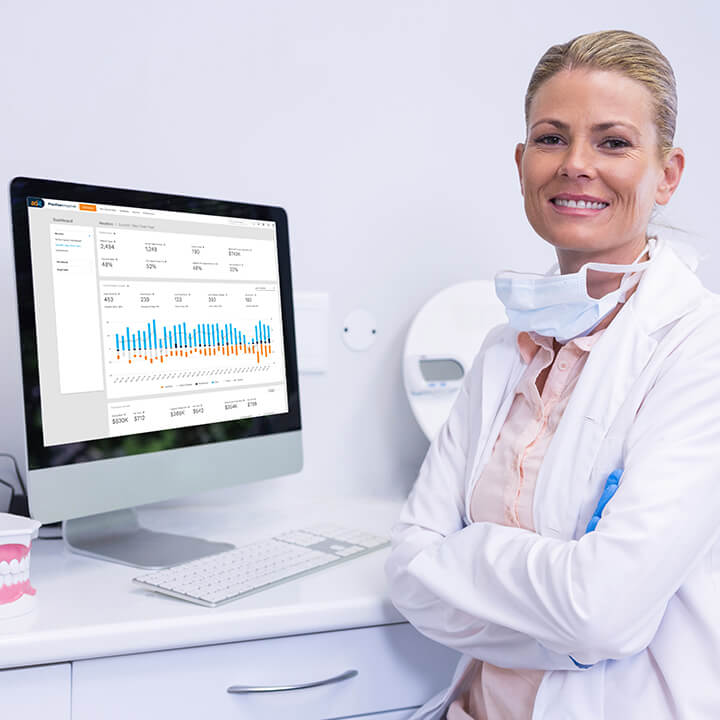 Taking a more modern approach to managing your business starts with tracking the right metrics with the best digital analytics tools. Knowing how much revenue your dental company generates from recalling patients, collections, and treatment costs are essential. Adit helps you quickly access your most important KPIs, including:
Acceptance rates
Production per visit data
Patient follow-up care
Claims and collections
Revenue
Performance dashboards
And more!
Trust Adit and our helpful support team to help you analyze KPI data and leverage these insights to create a thriving dental practice. Our developers continuously provide cutting-edge technology and automated features that will provide quality analytics that helps you develop actionable steps to become more successful.
Schedule your free demo today to learn more about our platform and how it could benefit your current financial strategy.