Being part of the medical industry, dental professionals collect copious amounts of patient data to create treatment plans, measure progress, keep track of billing, and many other forms of sensitive information. As technological advancements continue to push dentistry into the digital management space, the importance of protecting EHR systems has gained priority as data hacking and ransomware attacks have increased.
The consequences of a cybersecurity incident can threaten the survival of any established practice, and federal law strictly regulates how dental organizations secure personal health information (PHI). In this guide, you'll learn more about how data breaches affect the dental industry and the best practices for securing your troves of patient information.
Impacts of Data Breaches on the Dental Industry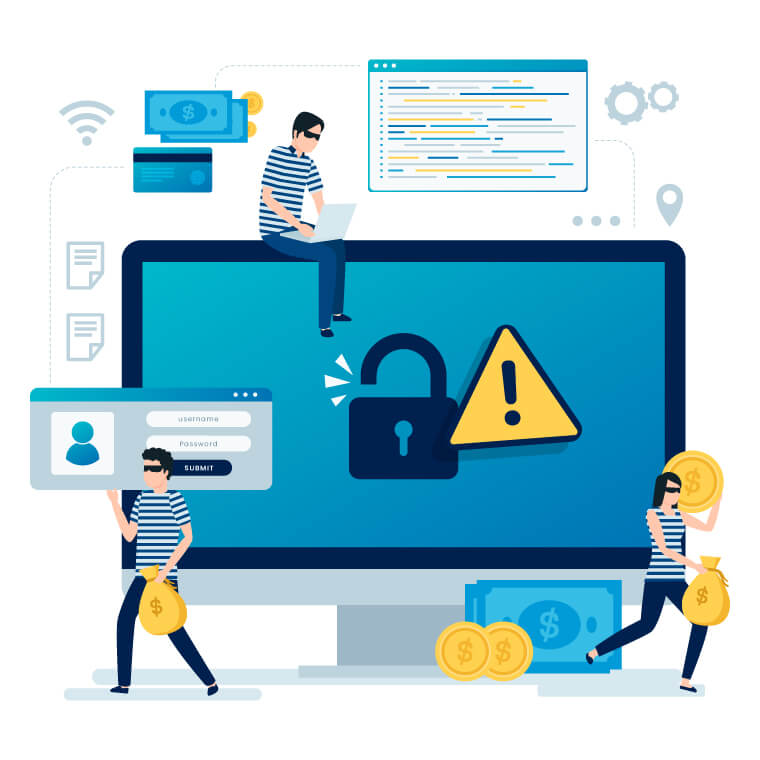 Imagine owning a 70-strong chain of dental and orthodontic practices, and hackers steal the information of nearly one million patients in your care. This scenario isn't a hypothetical cyber attack situation but one that happened to Texas-based JDC Healthcare Management in August of 2021.
What could possibly be worse? Data thieves had access to their database for weeks and stole personally identifiable information, including:
Social Security numbers
Driver's license details
Financial data
Health information
Later investigations discovered malware was downloaded into the system, possibly through an email attachment, and infiltrated JDC's networks. Of course, these incidents don't only happen to larger DSOs and group practices. Smaller dental offices are frequent targets because hackers find many don't have adequate cybersecurity measures in place. This assumption may be accurate since health record compromisations have exceeded 21,000,000 since 2009. Yes, there are six zeros at the end of that number.
To curb these attacks and ensure dentists and other medical providers protect patient records, the U.S. Department of Health and Human Services has created guidelines through HIPAA (Health Insurance Portability and Accountability Act). This legislation outlines the standard of evidence required to show compliance with data security regulations and lays out what steps to take if a breach occurs. It also enforces consequences for non-compliance, including fines, license revocations, and potential jail time. Any of which would devastate a dental office's reputation and finances.
Big or Small, Dental Offices Need a Cybersecurity Plan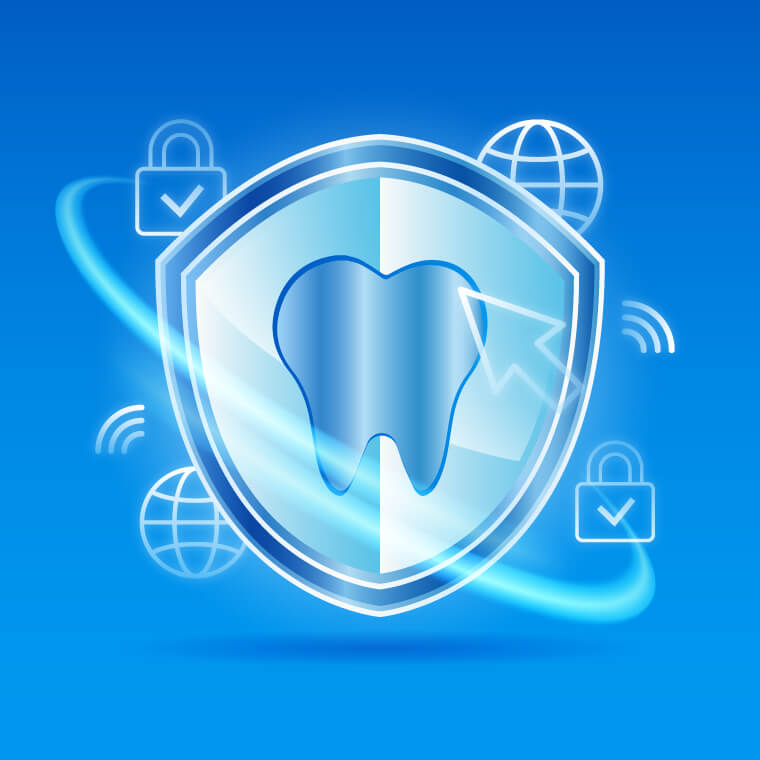 Cybercriminals are well aware your office has a database full of personal data for the taking. If you haven't given too much thought to potential cybersecurity threats to your patient database, the following best practices are essential to ensure top-level protection for your dental practice.
Implement Encryption Right Away
Data encryption is a HIPAA-required security measure for PHI that translates this information into a coded language. Once encrypted, cyber thieves won't be able to do anything with stolen records because they don't have the decryption key to translate it back to its original form.
In many dental practices, email is a critical component of all communication. These messages also fall under HIPAA guidance, but not all email providers encrypt. This is a serious issue and should motivate you to finish this article and immediately verify if this is the case with your current email program. You should also apply this same standard to any SMS text messaging features your office utilizes. Remember, data encryption is necessary whether PHI is in use or at rest (being stored on a drive or server).
To learn about the latest HIPAA encryption requirements for healthcare providers, check out this article on the HIPAA Journal's website.
Take Your Data to the Cloud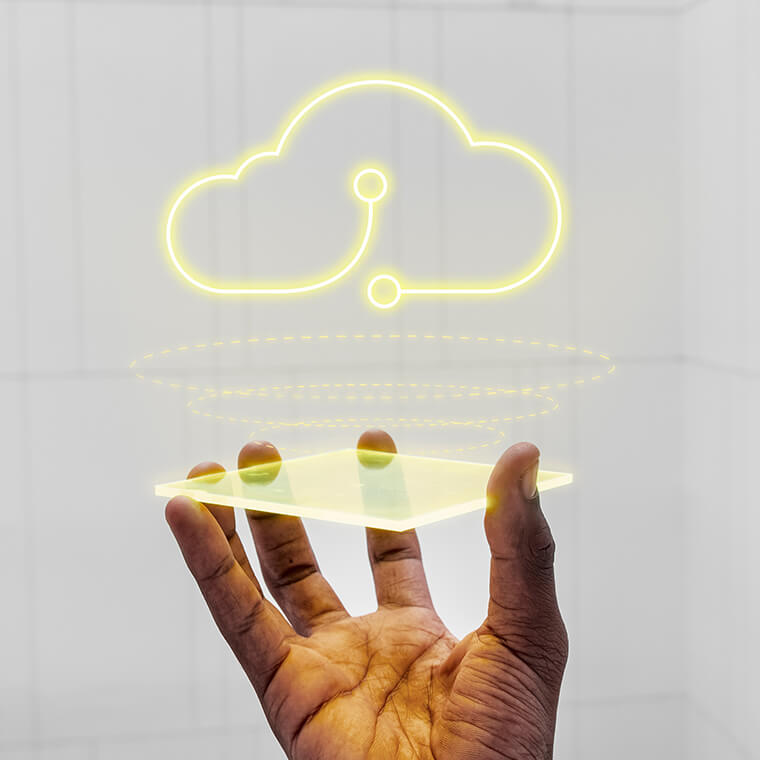 If your office has onsite server hosting, the risk to your patient data is two-fold. You still have the potential for identity theft, and there is a physical danger to your network should a natural disaster, break-in, or vandalism occur. These liabilities highlight the increased security of a cloud-based host compared to on-site servers.
Cloud-based practice management software and EHR systems host data remotely, allowing your office to access patient records from anywhere. The data centers that store your information are the equivalent of Fort Knox, but instead of gold, they protect PHI. These buildings are built with security in mind, have around-the-clock cybersecurity and IT support, and often rely on redundancies to back up your data. This means when a server goes down, you can still access your EHR from a backup. Plus, most offer at least 128-bit data encryption, so you never have to worry about data compromisation by hackers.
This high-level security ensures that no matter what disasters might strike, you can quickly recover your practice databases.
Ensure Practice Devices are Secured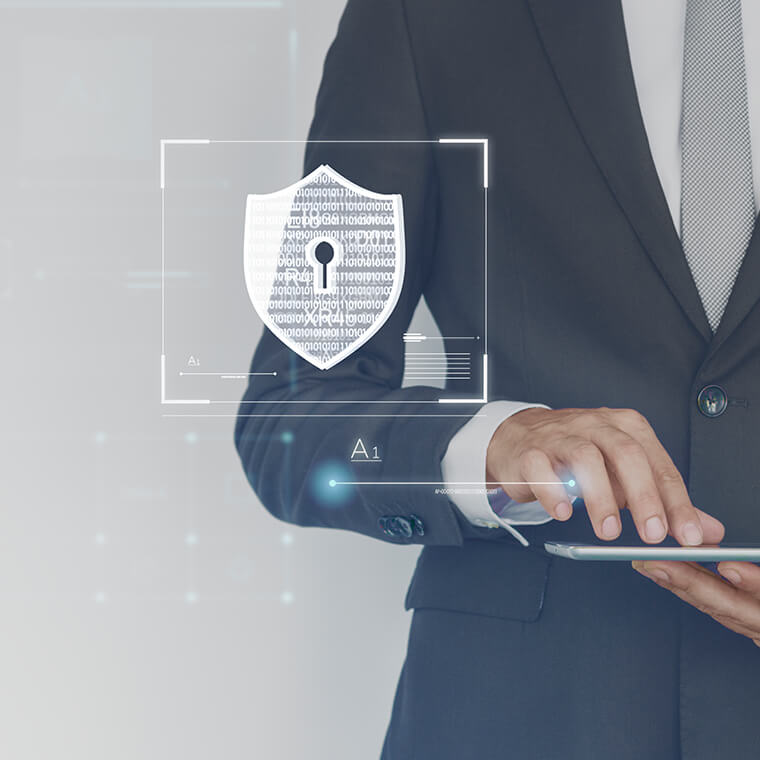 How often have you walked by your reception desk to find an employee has walked away and their computer is still logged into your EMR system? Do you say anything or assume it's okay because patients are on the other side of the window and can't see the computer?
Unsecured laptops, mobile devices, and tablets are frequent sources of data theft. Even if a patient doesn't walk out with an employee's computer, all one needs is a quick snapshot of a screen to walk away with sensitive information.
It's also important to recognize that just because only employees have access to logged-in devices doesn't mean data is anymore safe. Staffers have also been guilty of data theft and breaches when snooping through system areas they don't usually have access because a colleague didn't log off.
Always physically secure portable devices that are not in use to minimize the risk of theft. Your team should also regularly update their passwords and make a habit of logging out of practice management software whenever they aren't at their computers. Finally, ensure that encryption software gets installed on these devices to minimize the threat of data compromisation if stolen.
Take Steps to Ensure Remote Access Encrypted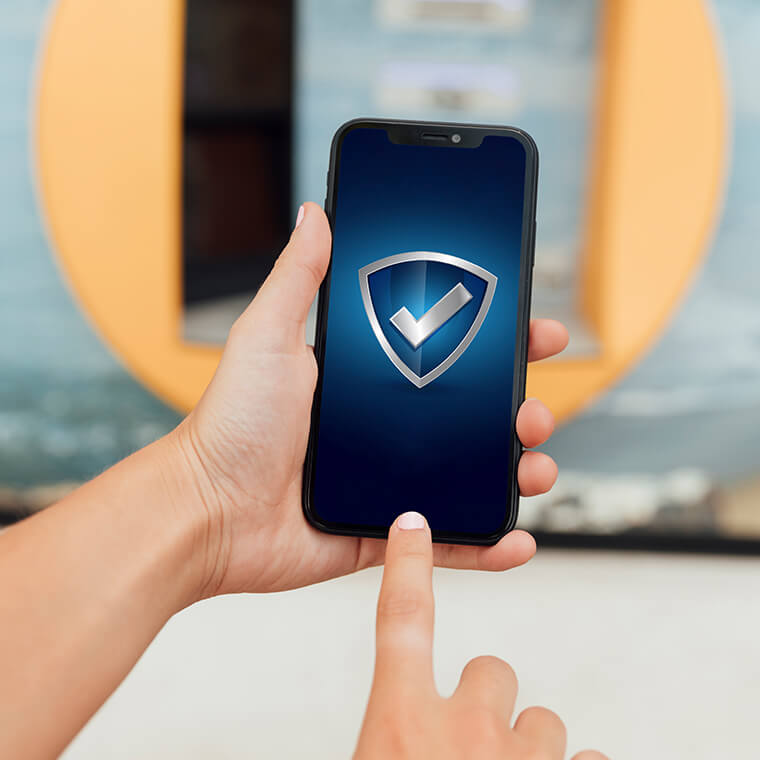 Your data is secure, but how your office team access dental PHI may not be. For example, if your team goes out to lunch at Mcdonald's and logs into the free, public Wi-Fi, they shouldn't attempt to access the EHR system remotely. These connections are not secure, lack any form of encryption, and can quickly expose your entire network to malicious malware.
Make it a requirement that employees can only access practice servers through business class systems that feature 128-bit encryption or better. Consider investing in software that facilitates this access and provides the necessary authentication and encryption requirements to protect data whenever accessed. These programs are inexpensive and greatly reduce the risk of accidental exposure.
Keep Your Security Software Up-to-Date
Just because your current security software pushes regular updates doesn't mean it's up-to-date against the latest threats. Every device and server used should have an industry-level cybersecurity program installed that features anti-virus and anti-malware protection. Ensure the provider offers world-class customer service so you aren't left to troubleshoot potential cyber attacks on your own.
It's equally necessary that your internet gateway has a business-level firewall to stop outside intruders from gaining access to your PHI data. Remember, connecting to the internet is a two-way street, but with a firewall, you control who gets in.
Do You Have a Cybersecurity Insurance Policy?
When you purchased business insurance for your dental practice, your first concern was probably medical malpractice liability followed by property coverage. You may even believe that cyberattacks automatically fall under your policy, but this isn't necessarily true. A Business
Owner's Policy doesn't usually include protection from cybercrime which means your finances would bear the cost of breach events.
Investing in cyber insurance will help cover the cost of any losses your patients might suffer should PHI data be stolen. Your insurer will help your office navigate the recovery effort, including monitoring, reporting to HIPAA, and providing legal defense if sued.
Continuously Educate Your Dental Team About Data Security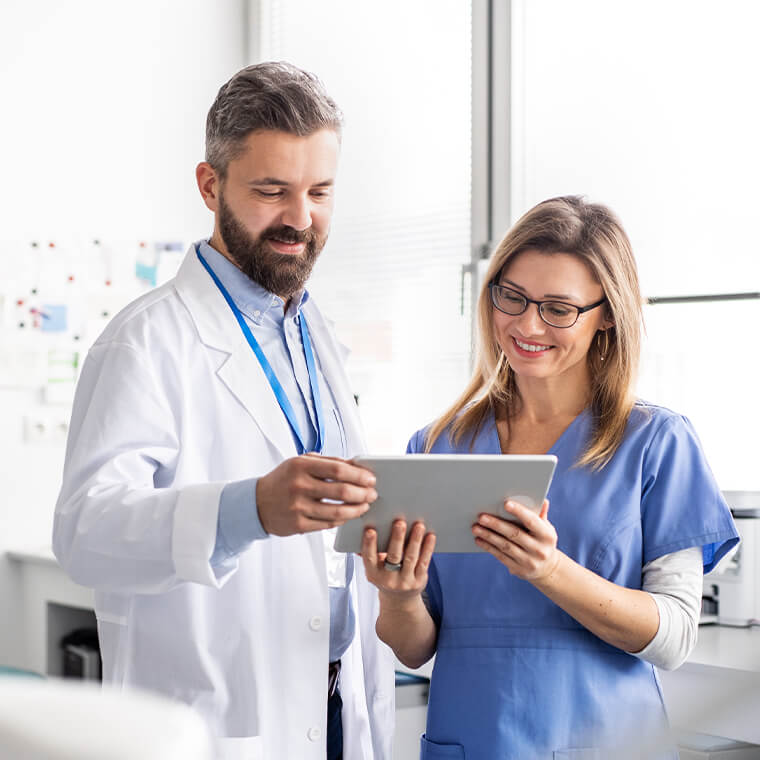 One of the largest vulnerabilities to your data security strategy will be your employees. To err is human, especially when managing patients in a busy dental office. HIPAA does have rules regarding cybersecurity awareness training for covered entities like your practice. Educating your staff about data handling best practices is essential to minimizing mistakes that could leave your network and databases vulnerable to attack.
In addition to required training, make a point of reminding employees of these threats and about securing workstations and other devices that have access to your server. Keeping these expectations in mind ensures that your data security efforts pay off.
Adit Understand the Role of Data Security in Dentistry
When it comes to securing dental PHI, you should do so intentionally. Prepare your EMR system to withstand cyberattacks by implementing state-of-the-art security software and enforcing data handling best practices. HIPAA provides stringent requirements to secure sensitive patient details, so prioritize compliance to avoid costly penalties to your dental organization. Additionally, ensure communications are fully-encrypted whether in transit or at rest. This step renders data useless to cyber thieves because they won't have the decryption key to translate it.
At Adit, we understand the cyber threats dental offices face in today's technological world. The demand for continuous monitoring and security testing can be overwhelming but well worth the effort compared to the risk. Our practice management platform offers a compliance solution that provides tech-forward digital tools to collect patient data safely through a secure encrypted connection.
You can trust our platform to protect your dental office's PHI no matter what features you use. Whether you're creating a new social media campaign or creating a new dental website that features an online schedule synced to your internal calendar, we are diligent in keeping your efforts compliant and secure.
Find out more about how our cutting-edge practice management software can streamline your operations, build your brand, and boost revenue streams without compromising your data. Request a free demo today!